Main content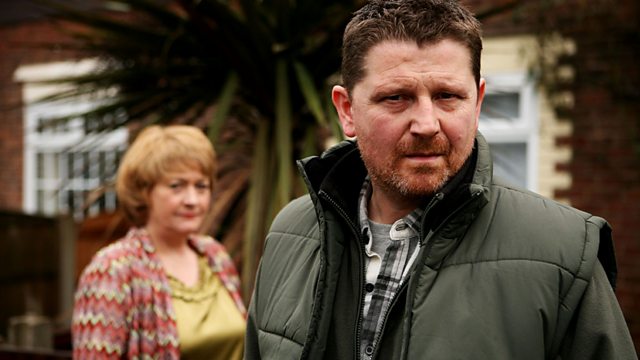 Contemporary drama series. Hapless plumber Billy has a gambling addiction, and it threatens to ruin his life. One day, he finds a stash of diamonds hidden in an attic...
Hapless plumber Billy has always struggled with gambling - he claims it's under control, but with bills and repossession notices piling up, his wife Michelle is close to breaking point. Billy has had to sell his van to pay off debts, and is getting by on small plumbing jobs. Even then Billy can't help himself - he gambles the money a customer gave him for parts, and ends up having to steal a pair of taps from the betting shop toilets to complete the job. Even his mate Dave won't lend him any money - he's on the ropes.
Whilst pricing up a job one day, Billy stumbles across what looks like a small bag of diamonds hidden in the loft. Billy has no idea whether they're real or not, but as house owner June isn't aware of the stash, Billy takes one to show the more worldly-wise Dave. They're both gob-smacked when the gems turn out to be real.
Billy isn't sure he wants to get involved, but there are bills to be paid and Dave eggs him on. Billy takes a few of the gemstones and splits the money with Dave. For a while he's flush - but instead of paying off his debts immediately, Billy tries to make his windfall larger at the betting shop, and it's not long before he is back at square one.
The final demands are getting more insistent, and Billy has no other option but to go back to June's for more diamonds. When he fritters that money away as well, Billy gets desperate and takes Michelle's house-keeping money to try and win money from his friends at cards. At his lowest ebb, Billy returns to June's - only to discover that he's in even more trouble than he thought...
With Dave on the next flight to Spain, and Michelle packing her bags, Billy is at his wit's end when there's a knock at the door. When will Billy face up to his addiction?
Credits
| Role | Contributor |
| --- | --- |
| Billy | Reece Dinsdale |
| June | Melanie Kilburn |
| Michelle | Eva Pope |
| Dave | Paul Usher |
| Old Man | Jim Whelan |
| Executive Producer | Jimmy McGovern |
| Producer | Colin McKeown |
| Executive Producer | Colin McKeown |
| Director | Gary Williams |
| Writer | Arthur Ellison |
| Betting Shop Manager | Bruce McGregor |
| Monkey | Jimmy Gallagher |
| Curley | Warren Donnelly |
| Corrine | Karen Appleton |