Main content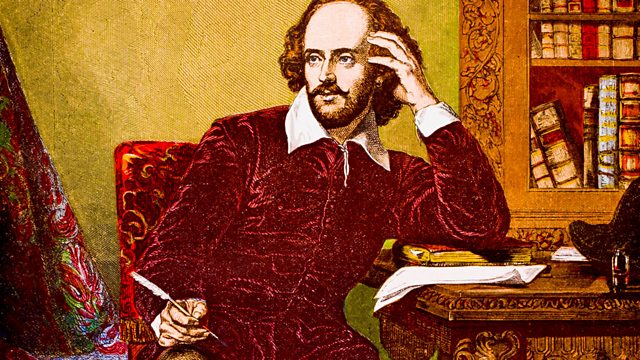 The Shakespeare Thefts; Desperate Scousewives review
Why Shakepeare's First Folio is so attractive to thieves; Desperate Scousewives review; best-selling author David Nicholls on bookslams; Fyfe Dangerfield on writing for theatre.
With Kirsty Lang.
Shakespeare scholar Eric Rasmussen has spent the last decade tracking down every extant copy of one of the world's most sought-after books: Shakespeare's First Folio. With fewer than 750 printed in 1623, the first edition of Shakespeare's collected works has proved a magnet for thieves, forgers and eccentric collectors ever since. Eric Rasmussen discusses what his quest revealed.
Essex, Chelsea and Newcastle have all been settings for so-called scripted reality TV shows in recent months. The latest place to get the reality treatment is Liverpool, with two planned series about Merseyside life. The first is E4's Desperate Scousewives which follows the blingtastic lives of Liverpool's most glamorous residents. Boyd Hilton reviews the programme and reflects on the scripted reality phenomenon.
A new generation of book events is attracting new and younger audiences to hear novelists read their work. Organisers of events in London, Glasgow and Cornwall, as well as best-selling writer David Nicholls, discuss how these literary night clubs are changing attitudes to books and driving sales during a tough period for the publishing industry.
Fyfe Dangerfield is best known as the lead singer of the band The Guillemots. Now he's creating the score for a stage version of Howl's Moving Castle. He explains how he captured the eerie mood of the book and why he never set out to be a singer.
Producer Katie Langton.
Chapters
The Shakespeare Thefts

The Shakespeare Thefts

Eric Rasmussen on tracking down Shakespeare's First Folios.

Duration: 06:16

Desperate Scousewives

Desperate Scousewives

A review of the new TV series.

Duration: 05:17

Book slams

Book slams

A look at book events which attract new and younger audiences to hear novelists read their work.

Duration: 09:13

Howl's Moving Castle

Howl's Moving Castle

Fyfe Dangerfield is best known as the lead singer of the band The Guillemots. Now he's creating the score for a stage version of Howl's Moving Castle.

Duration: 07:04