Main content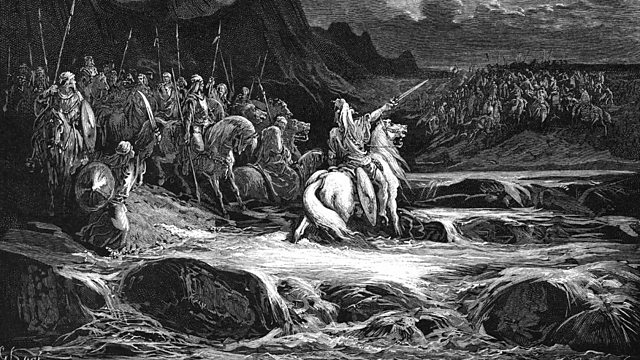 Judas Maccabeus
Melvyn Bragg and guests discuss the revolutionary Jewish leader Judas Maccabeus, who in the second century BC led a successful revolt for religious freedom.
Melvyn Bragg and his guests discuss the revolutionary Jewish leader Judas Maccabeus. Born in the second century BC, Judas led his followers, the Maccabees, in a rebellion against the Seleucid Empire, which was attempting to impose the Greek culture and religion on the Jews. After a succession of battles he succeeded and the Seleucid king granted the Jews religious freedom. But even after that freedom was granted the struggle for political independence continued, and it was not until twenty years after Judas's death that Judaea finally became an independent state. Thanks to an extensive, if often confused, historical record of these events, the story of the Maccabees is well known. Judas Maccabeus has become a celebrated folk hero, and one of his achievements, the restoration and purification of the Temple of Jerusalem after its desecration by the Seleucids, is commemorated every year at the Jewish festival of Hanukkah.With: Helen Bond, Senior Lecturer in the New Testament at Edinburgh University Tessa Rajak, Emeritus Professor of Ancient History at the University of ReadingPhilip Alexander, Emeritus Professor of Jewish Studies at the University of ManchesterProducer: Natalia Fernandez.
Last on
Broadcasts

Featured in...
Discussion of religious movements and the theories and individuals behind them.

The top ten programmes to listen to from In Our Time's History archive.