Main content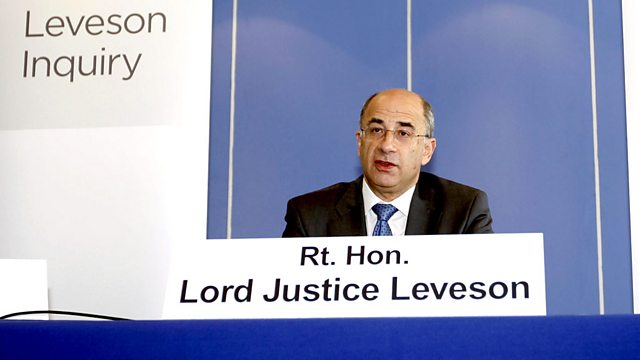 Joan Smith on giving evidence as an alleged victim
Joan Smith on giving evidence to the Leveson Inquiry; Peter Preston and Jules Stenson on the threat to tabloid culture; ITV's Daybreak after Adrian and Christine.
As the Leveson Inquiry takes evidence from alleged victims of phone hacking and other intrusions of privacy, one of the first witnesses, Joan Smith, tells Steve how she and other participants found common ground and why she believes it was important for her to give evidence. As the inquiry's broad remit become increasingly clear, two former editors discuss the potential impact on tabloid practices and press freedom: Jules Stenson, the features editor at the News of the World when it closed in July and Peter Preston, former Guardian editor.
And, not much more than a year after they joined from BBC1's The One Show, there are reports that Adrian Chiles and Christine Bleakley are to leave ITV's Daybreak in the new year. Liam Hamilton used to edit its predecessor at GMTV and Sue Ayton is an agent who has helped cast the presenters on several breakfast tv programmes - what future do they see for this slot on ITV and for the presenters once they've gone their separate ways?
The producer is Simon Tillotson.
Become a TV mogul and get rich
A celebration of Steve Hewlett, presenter of The Media Show