Main content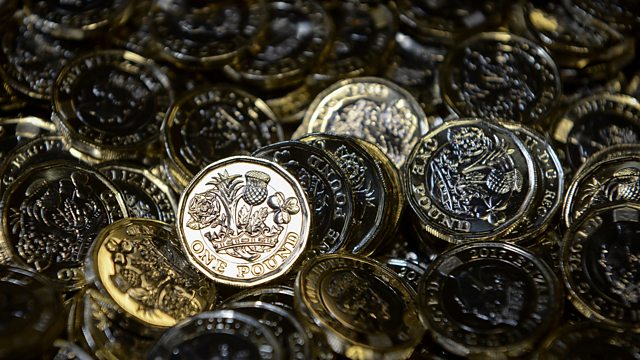 17/11/2011
News and views from the business world with Mickey Clark and Andrew Verity. Download the podcast at bbc.co.uk/5live.
European Bonds: the French 10-year bond yields have risen during the past week. Spain is going back to the market with an auction of 3 - 4 billion euros of a 10-year bond, in Italy the new Prime Minister will put his austerity measures to a vote of confidence while Italian bond yields hover at the 7% mark, a level that's unaffordable in the longer term. The difference between what Germany has to pay to borrow and what France has to pay is at its widest since the euro was launched.
Earlier this week we found out that bank lending in general is up but small and medium sized firms have lost out, loans to them fell by almost one point seven billion pounds during the last three months. The Merlin agreement is keeping track of these numbers but what it's not abreast of is the attitude of small business to getting money.
The Bank of England has halved its growth forecast for next year and we've just been hearing that small and medium sized firms don't want to borrow because of fears over our economic future. But a new initiative will be encouraging businesses to sow their seed in Manchester - the Business Growth Hub.
We discuss "companese" - jargon. When you get mail from firms what's the one overused phrase that really gets on your nerves? Over half surveyed said they think the letters they get from businesses are 'not at all' or 'barely' effective. They have also rated their most hated phrases, pointed out the worst offending sector of business for poor customer communications and have named companies they think communicate.