Main content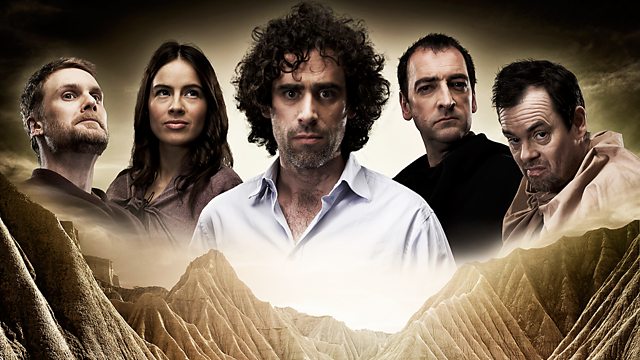 Vidar's birthday celebrations are cut short and a Quester must battle Lord Darkness. Stars Stephen Mangan. From November 2011.
When the Questers get drunk to celebrate Vidar's birthday, Sam tries once again to gain (albeit with customary cack-handedness) the affections of Penthiselea, much to her consternation. Meanwhile, Lord Darkness is anxious to get one over his old nemesis, Kaybar the Maleficent, and so decides to do something really newsworthy and light the "Beacon of Doom".
If the "Beacon of Doom" is lit then the runes dictate that one of the Questers must do battle in hand-hand combat with Lord Darkness himself. And so, to impress Penthiselea, Sam volunteers to be that Quester. Problem is, Sam doesn't have the first idea how to fight hand-to-hand. Fortunately, nor it seems, does Lord Darkness. Should make for an interesting showdown then...
Starring:
Darren Boyd as Vidar
Kevin Eldon as Dean/Kreech
Dave Lamb as Amis, aka the "Chosen One"
Alistair McGowan as Lord Darkness
Stephen Mangan as Sam
and
Sophie Winkleman as Penthiselea
Written by Anil Gupta and Richard Pinto
Producer: Sam Michell.
More episodes
Next
You are at the last episode