Main content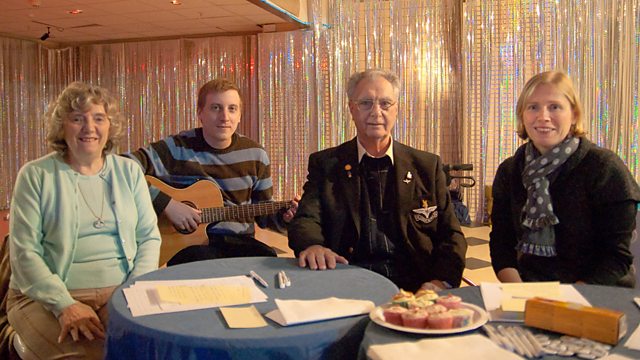 15/11/2011
Visual artist David Shrigley tells us about his new show at the Tramway, Pass the Spoon, and Clare English takes on the first of the Culture Cafe austerity challenges.
The world premiere of a show from three performance giants, Pass the Spoon opens at the Tramway on Thursday, the result of a creative project between visual artist David Shrigley, award-winning composer David Fennessy and acclaimed director Nicholas Bone. All three take a break from rehearsals to tell us about this show which features the weird combination of actors, music and food - and includes a dung beetle.
Is filming art exhibitions the next big thing? Anne Ellis thinks so. She tells us about the film she saw of the National Gallery's Leonardo da Vinci exhibition and why she thinks more art exhibitions will be filmed in the future.
The National Theatre of Scotland has embarked on a six month project in Falkirk, exploring why people dance, their memories of dancing and the history of going out to dance. Chris Kane finds out more.
Clare English takes on the first of the Culture Café austerity challenges - shopping on Glasgow's prestigious Byres Road with a budget of just £20.
We catch up with textile maker James Donald to find out how a group of Scottish craftmakers got on as guests of honour at a major exhibition in Philadelphia.