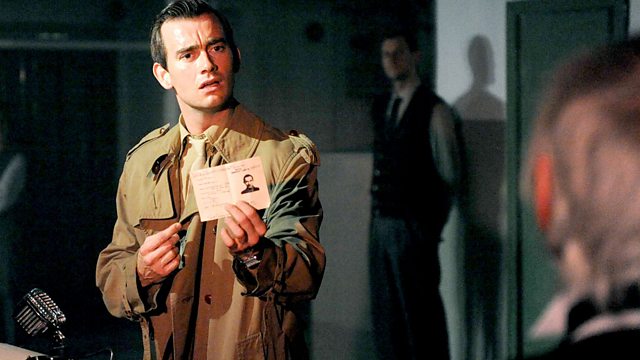 Mincemeat
Adapted for radio by Adrian Jackson and Farhana Sheikh, from their hit play for Cardboard Citizens.
Cardboard Citizens has worked with homeless people and the marginalised for 20 years, marrying personal stories and historical subjects into an epic theatre that challenges public perceptions of social exclusion. In this award-winning production, the company unravel a thrilling wartime tale of deception and hidden identity, in an entertaining, multi-layered, time-hopping journey which goes to heart of what it means to have no home, and no name.
Mincemeat is based on the extraordinary true story of a second-world-war deception, through which the Allies made the Germans believe that they would open a second front in Europe in 1943 through Sardinia. The deception involved a corpse whose identity was a state secret, known only to the originator of the operation, who took the secret to his grave. It was only in 1997 that the true identity of the corpse came to light.
Mincemeat reveals the story of the mission and its final revelation, through the eyes of that corpse, and discovers a secret war which never made the history books.
The play contains some strong language.
Major Martin/Glyndwr Michael ..... Ifan Meredith
Charlie ..... Robert Gillespie
Head Angel ..... Ester Escolano
Pam ..... Jo Galbraith
Lieutenant Commander Montagu ..... Nick Khan
Squadron Leader Cholmondeley ..... Jake Goode
Churchill ..... Neil Boorman
Fred Shrieve ..... Patrick Onione
The Body ..... Dave Rogers
The Foreman ..... Ben Smithies
Maureen ..... Sylvia Larry
with the voice of Ivor Leverton.
Original music by David Baird, sound design by Pete Ringrose.
Produced by Jonquil Panting.
Directed by Adrian Jackson.
Cardboard Citizens would like to dedicate this production to the memory of Linda Dobell, who was a member of the original cast.
Last on