Main content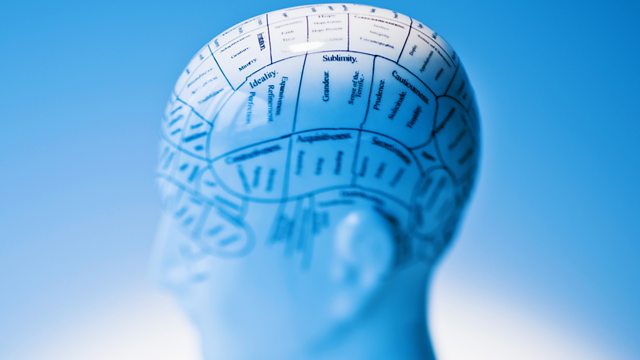 Dr Geoff Bunn discusses Einstein's brain and the impact of neurology on how we understand ourselves today.
Dr Geoff Bunn's ten-part History of the Brain is a journey through 5000 years of our understanding of this complex organ in our heads. From Neolithic times to the present day, he reveals the contemporary beliefs about what the brain is for and how it fulfils its functions.
While referencing the core physiology and neuroscience, this is a cultural, not a scientific history. What soon becomes obvious is that our understanding of this most inscrutable organ has in all periods been coloured by the social and political expedients of the day no less than by the contemporary scope of scientific or biological exploration.
Episode 10: Einstein's Brain focuses on how advances in neurology have influenced our understanding of human's as 'neurochemical selves'. Examining the recent trend to explain every aspect of personality by underlying brain processes, Geoff Bunn highlights how disciplines from aesthetics to sociology have felt the impact of neuroscience. He acknowledges the benefits supplied by MRI scanning but points out the flaws in promoting an understanding of humanity based entirely on analysis of the brain. If the dissection of Einstein's brain were all we had to go on, we wouldn't know much about the famous physicist's life and character.
The series is entirely written and presented by Dr Geoff Bunn of Manchester Metropolitan University, with actors Paul Bhattacharjee and Jonathan Forbes providing the voices of those who have written about the brain from Ancient Egypt to the present day. The original, atmospheric score is supplied by composer, Barney Quinton.
Producer: Marya Burgess.
More episodes
Next
You are at the last episode
Clips