Main content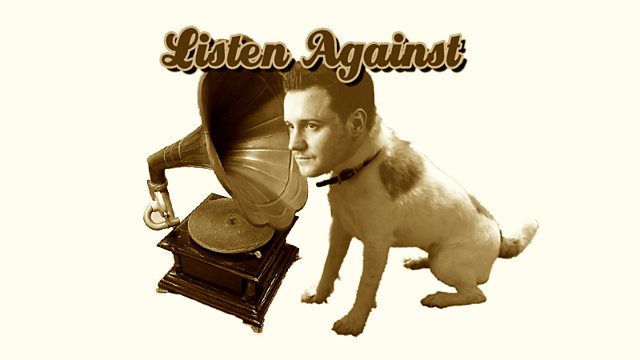 A week of radio that never happened. Alice Arnold and Jon Holmes rewind and mangle real programmes. From November 2011.
Listen Against is the comedy that takes the back off your radio and television, fiddles round with the programmes inside and then puts them all back the wrong way round.
Using "beautifully crafted, scalpel sharp" (Gillian Reynolds) mash-ups of current and archive programmes Listen Against creates a "sly, sharp, smart, surreal, satirical" world (Sunday Telegraph) where Alice Arnold and Jon Holmes look back in amplitude of at a week's worth of broadcasting like a media tapeworm going through a dog.
Like "the mischievous offspring of Points of View and The Day Today" (Observer) fictional listeners bombard Listen Against with fictional letters and emails complaining about half-fictional programmes while fictional guests and real life presenters (this series includes Melvyn Bragg, Jeremy Vine and Vanessa Feltz) argue with each other in "a gem of a satirical swoop at radio and television." (Guardian).
Written and created by Jon Holmes
Presented by Alice Arnold and Jon Holmes
Cast:
Kevin Eldon (Brass Eye, Big Train)
Justin Edwards (The Thick of It)
Sarah Hadland (Miranda)
James Bachman (Mitchell & Webb)
Kim Wall (Big Train , IT Crowd)
David Mara (RSC & Donmar Warehouse)
Producer: Sam Bryant.
First broadcast on BBC Radio 4 in November 2011.