Main content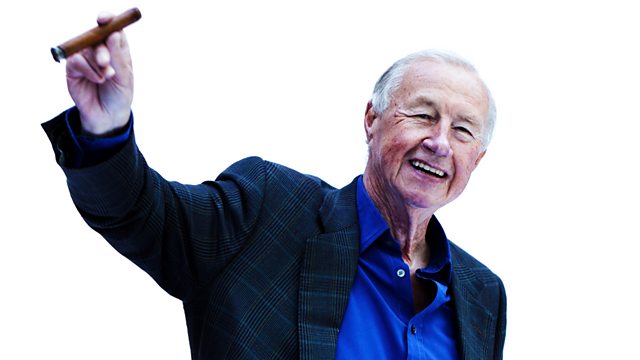 Sir Terence Conran; Costa Book Awards Shortlists
Mark Lawson presents a report on a Design Museum exhibition marking Terence Conran's 80th birthday, and the 2011 Costa Book Awards shortlists are announced and discussed.
With Mark Lawson.
Sir Terence Conran, designer, restaurateur and founder of the Habitat chain, celebrated his 80th birthday last month, and tomorrow sees the opening of a major retrospective at the Design Museum in London. The Way We Live Now explores Conran's impact, legacy and approach to design. He discusses his career from post-war austerity through to the present day, and the moment he first realised British design needed an urgent overhaul.
Front Row announces the shortlists for the 2011 Costa Book Awards. The awards recognise the 'most enjoyable' books in five categories - First Novel, Novel, Biography, Poetry and Children's Book - published in the last year by writers based in the UK and Ireland. Gaby Wood of The Daily Telegraph and Alex Clark of The Observer give their response to the shortlisted books and writers.
The independent American film Welcome to the Rileys boasts a cast including Oscar winner Melissa Leo, James Gandolfini from The Sopranos, and Kristen Stewart from the Twilight films. She plays a New Orleans stripper befriended by a grieving Gandolfini. Matt Thorne reviews.
Producer Claire Bartleet.
Chapters
Terence Conran

Terence Conran

An interview with 80 year old Sir Terence Conran, designer, restaurateur and founder of the Habitat chain.

Duration: 11:25

Costa Book Awards Shortlist

Costa Book Awards Shortlist

Front Row announces the shortlists for the 2011 Costa Book Awards.

Duration: 11:34

Welcome to the Rileys

Welcome to the Rileys

A review of the film Welcome to the Rileys.

Duration: 04:53