Main content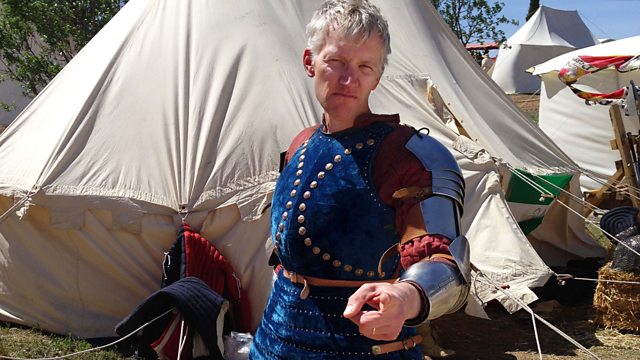 15/11/2011
Is there a crisis in history? Unexplained circles in Ashdown Forest and how the Poles never charged Nazi tanks on horseback.
Is History In Crisis?:
TV seems full to bursting with history programmes, the bookshops are stuffed full of historic fact and fiction - and there are few decent radio programmes on the subject too! So, is history in crisis? That was one of the themes up for discussion at a conference organised by History Today and Tom went along to gauge the feeling of students and researchers. Many were worried by perceived cutbacks in the humanities in universities but it was the breadth of teaching that concerned people most. In short: too many Nazis and not enough Magna Carta, English Civil War or understanding of Welsh, Scottish and Irish history.
Unexplained Circles in Ashdown Forest:
A listener in Turkey has spotted 2 unexplained circles in Ashdown Forest whilst looking at satellite mapping (Grid References: TQ 45410 30887, E 545410.5 N 130887). Helen Castor visited the team at the High Weald Area of Outstanding Natural Beauty where they have been using a new laser technique called LIDAR as part of a community archaeology partnership which might explain more.
Krojanty 1939:
Dr Richard Butterwick from University College London explains how the myth that Polish cavalry charged Nazi tanks in September 1939 took hold and spread.
Bath Pump Room Band:
Lizz Pearson meets up with Robert and Nicola Hyman who have written a history of music at the Pump Room in Bath.
Producer: Nick Patrick
A Pier Production for BBC Radio 4.