Main content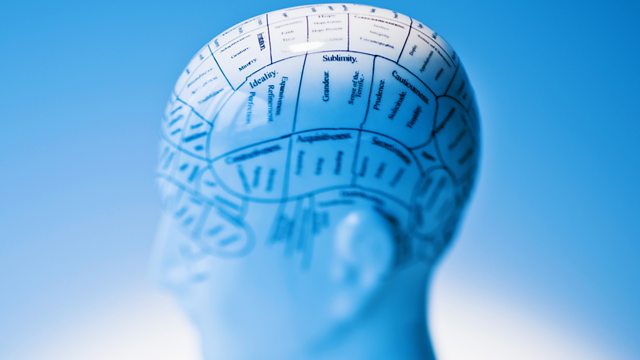 Dr Geoff Bunn demonstrates the influence of evolutionary theory, phrenology and a hole in Phineas Gage's head. From November 2011.
Dr Geoff Bunn's ten-part History of the Brain is a journey through 5000 years of our understanding of this complex organ in our heads. From Neolithic times to the present day, he reveals the contemporary beliefs about what the brain is for and how it fulfils its functions.
While referencing the core physiology and neuroscience, this is a cultural, not a scientific history. What soon becomes obvious is that our understanding of this most inscrutable organ has in all periods been coloured by the social and political expedients of the day no less than by the contemporary scope of scientific or biological exploration.
Episode 6: The Beast Within, focuses on localisation. Following a macabre accident when an iron rod shot through his head, Phineas Gage, a mild-mannered railway worker in Vermont, became capricious and profane. Meanwhile in France Paul Broca established that damage to another part of the brain caused aphasia. While phrenology had it that the brains of 'degenerates' differed from those of poets or scientists, British neurologist John Hughlings Jackson incorporated evolutionary ideas into his theory of brain function: higher centres with more recent evolutionary origins kept lower, more primitive ones in check.
The series is entirely written and presented by Dr Geoff Bunn of Manchester Metropolitan University, with actors Paul Bhattacharjee and Jonathan Forbes providing the voices of those who have written about the brain from Ancient Egypt to the present day, and actor Hattie Morahan giving the Anatomy Lesson which establishes the part of the brain to be highlighted in each episode - in this instance the four lobes. The original, atmospheric score is supplied by composer, Barney Quinton.
Producer: Marya Burgess.
Last on
Broadcasts