Main content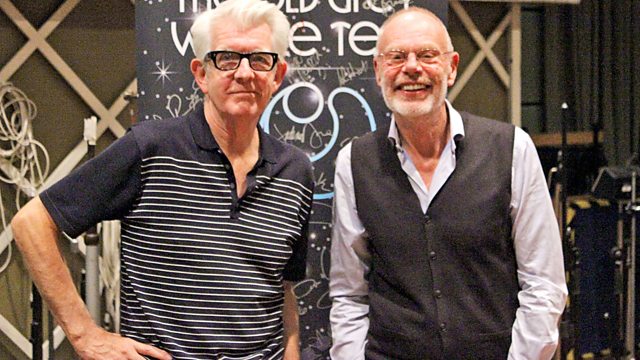 Bob Harris celebrates the classic TV show with new session tracks from Robyn Hitchcock and Nick Lowe, plus archive Marillion and Siouxsie & The Banshees.
Bob Harris presents part thirteen in this series celebrating the 40th anniversary of the classic music TV show.
Former presenter Mark Ellen drops by the studio both to talk about his time on the programme, and to introduce new session tracks from Robyn Hitchcock - who Mark originally introduced on the show when he performed with The Egyptians.
Fish recalls his days with Marillion and the band's appearance of the show. Nick Lowe performs both a classic Brinsley Schwarz track and a song from his recent album The Old Magic.
And amongst the archive music are tracks by Robert Wyatt and Siouxsie and the Banshees.