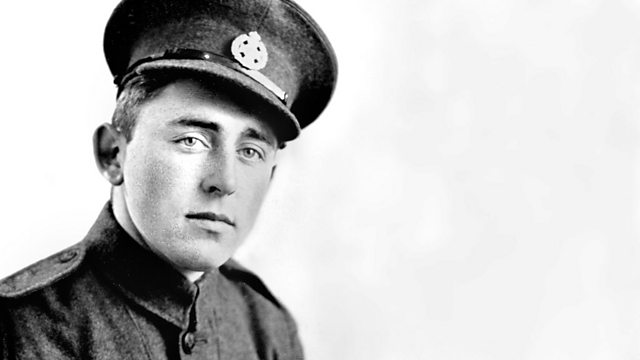 Victor
John Hurt narrates the story of ex-soldier Victor Gregg, who remembers some of the powerful events and experiences of his war. The memories have stayed with Victor, sometimes painfully, for over 70 years.
Victor Gregg was tricked into joining the army in 1937, on the false promise of a cup of tea and a bun. In this programme he takes us with him back to his experiences during WW2 and remembers the first time he killed a man in hand-to-hand combat in the battle of Beda Fomm.
He describes watching a lone, unarmed Scots piper walking into a hail of bullets at El Alemein; and the extraordinary moment when a British soldier was killed and a German soldier returned his possessions to the British lines.
He remembers parachuting into Arnhem for the doomed Operation Market Garden and escaping from a prison camp, only to be recaptured and imprisoned in Dresden on the night of the firestorm bombings, which killed tens of thousands of civilians. He witnessed women and children fighting to survive the terrible heat and, once the fires had subsided, he helped to clear the dead.
His story ends with a deeply moving account of his return to England. And the reflections are interwoven with specially commissioned music from Oxfordshire-born musician Thea Gilmore, along with her version of Mark Knopfler's Piper To The End. And the international DJ and music producer Kissy Sell Out mixed the Arnhem Jump chapter of the story.
This programme first broadcast on Radio 2 in 2011.