Main content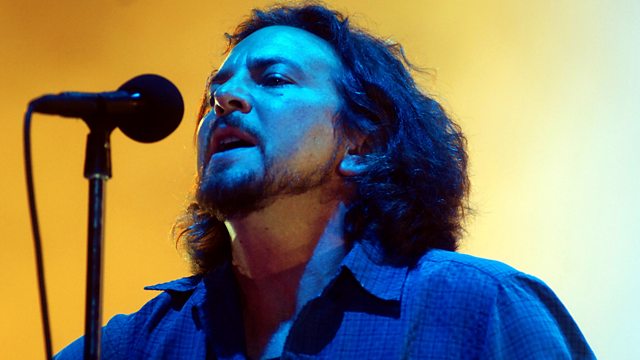 Pearl Jam Twenty
Portrait of the rock band Pearl Jam by renowned director Cameron Crowe, cut from over 1,200 hours of rare and unseen footage, live performances and recent interviews.
In 1990 they started a band, their first album went gold, then sold 13 million copies. The band would go on to sell more than 60 million records worldwide and perform in nearly every major city in the world. Now they have opened their vault, with 20 years of rare and never-before-seen footage to tell their extraordinary story. From one of the great directors of our generation.
Told in big themes and bold colours with blistering sound, this is the definitive portrait of Pearl Jam - part concert film, part intimate insider-hang, part testimonial to the power of music and uncompromising artists.
Carved from more than 1,200 hours of footage, live performances and recent interviews, the film chronicles the years leading up to Pearl Jam's formation, their rise to fame and the chaos that ensued soon thereafter.
Academy Award-winning director Cameron Crowe has assembled the best-of-the-best from Pearl Jam's past and present in a compelling narrative that recreates the visceral feeling of what it is to love music and feel it deeply.
After 20 years, nine bestselling albums, 60 million record sales and thousands of live performances across the globe, Pearl Jam has a devoted fanbase often compared to that of music legends like the Grateful Dead, Bruce Springsteen and the Who, propelling them into superstardom and solidifying their position as one of the biggest, most magnetic touring acts in the world.