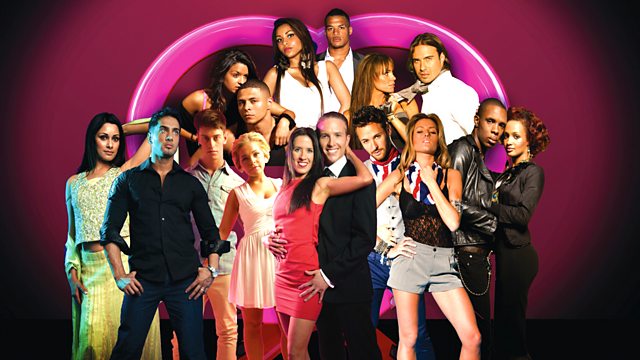 Series pitting model couples against each other to test whether their relationship is more than skin deep. The eight couples take part in a Posh & Becks-style underwear shoot.
Series that searches for the ultimate model couple - but in this show, just looking gorgeous won't be enough. The judges are looking for a real couple with knockout model potential, but also a rock-solid emotional bond that will see them together forever.
The eight couples live together and compete with each other in both relationship and modelling tasks. Judging the modelling tasks is casting director Jody Furlong - he wants to be sure they've got the looks to make it in the tough world of modelling. But there's more to the show than meets the eye - and relationship expert Emma Kenny is judging the couples on the strength of their relationships with a series of telling tasks designed to ensure their love for each other will stand the test of time.
Each episode is themed around one aspect of a long-term relationship, from chemistry and romance to temptation and marriage, with tailored challenges set to test their commitment for each other. Mentored by former casting director Jonathan Phang, the couples need to prove they have what it takes to win a contract with a top model agency.
In episode one, the couples are set the task of emulating the king and queen of model couples, as they take part in a revealing Posh & Becks-style underwear shoot. Jody Furlong is aiming to see who has the most bookable commercial look, while Emma Kenny is testing their chemistry with a mischievous relationship task in which each couple has to prove how well they know their partner - by buying each other's underwear for the shoot.
Who knew girls don't love thongs after all?
More episodes
Previous
You are at the first episode