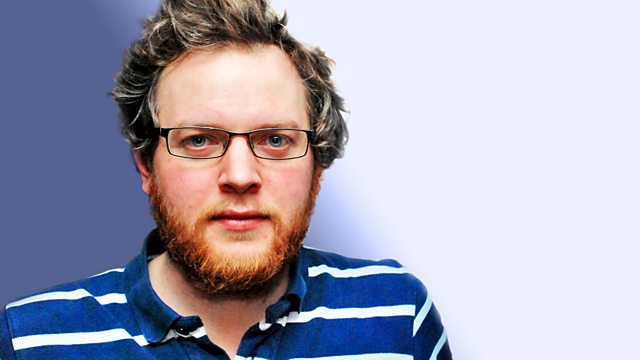 Each episode of In And Out Of The Kitchen comprises the entries from the kitchen diary of cookery writer, Damien Trench. In a mixture of narrative, dialogue and recipes, Damien unflinchingly captures every angle of his day-to-day life, "no matter how grizzly or, indeed, how gristly".
This second episode finds Damien reluctantly drawn into accepting a job for a supermarket's online magazine, whilst Anthony resolves to start the "courgette diet" and lose a few pounds.
The programme also features Damien's easy-to-follow recipes for:
- a simple Lobster Bisque
- comforting Lardy Cake
- relaxing Nettle Tea
and
- easy Wiener Schnitzel.
Cast:
Miles Jupp as Damien Trench
Justin Edwards as Anthony
with
Margaret Cabourn-Smith as Geraldine McBeef
Brendan Dempsey as Mr Mullaney
Philip Fox as Ian Frobisher
Producer: Sam Michell.
Last on