Main content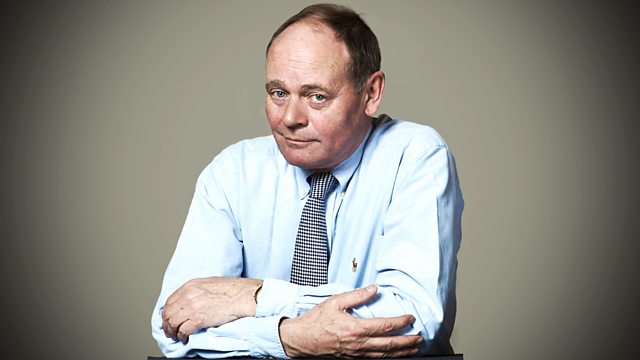 John Lloyd CBE and Dave Gorman accept new exhibits for their imaginary museum from comedian Harry Enfield, solar astronomer Lucie Green and Alan West, Baron West of Spithead.
Harry Enfield is a comedian and sketch character actor whose creations have made a permanent mark on the nation's psyche and whose catchphrases have echoed around playgrounds and building sites for decades. His monstrous creations include the iconic 80s character Loadsamoney, Stavros the Kebab Shop Owner and Tory Boy. Harry had a bit of a punkish image as a youth, but in fact he's quite posh. So posh that Virginia Woolf once famously referred to his grandparents in a notorious letter to Lytton Strachey. To find out what it was she said about them, either listen in or you could always Google it yourself.
Lucie Green is a solar researcher based at the Mullard Space Science Laboratory, University College London's Department of Space and Climate Physics, a Bletchley-like stately pile tucked away in the Surrey countryside that houses 150 of Britain's top space scientists. She studies activity in the atmosphere of the Sun. She takes a strong interest in science education, and in 2009 was awarded the Royal Society's Kohn award for Excellence in Engaging the Public with Science.
Admiral Alan William John West, Baron West of Spithead GCB DSC PC once ran the entire Royal Navy. From June 2007 to May 2010, he was a Parliamentary Under-Secretary of State at the British Home Office with responsibility for Security and a Security Advisor to Prime Minister Gordon Brown. Prior to his ministerial appointment, he was First Sea Lord, the professional head of the Royal Navy, from 2002 to 2006. He has served aboard 14 ships, and in his first post as a captain, was the last to abandon ship as his vessel had been attacked by the Argentine Air Force during the Falklands war. As Head of Military Intelligence, he once had the honour of using a desk that played a unique role in history.
More episodes
Next
You are at the last episode