Main content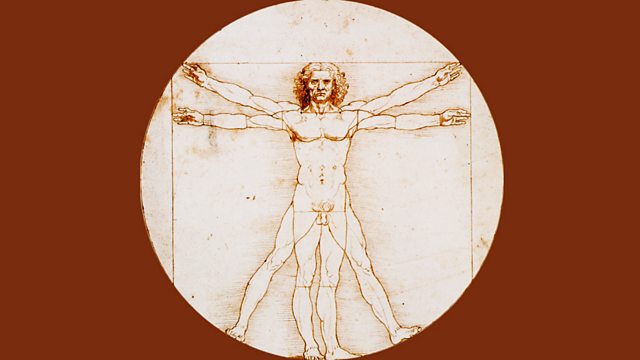 The Leonardo Detectives
As the first painting to be attributed to Leonardo for a hundred years goes on show at the National Gallery, art critic Rachel Campbell-Johnston meets the Leonardo detectives.
Who decides that a newly unveiled work of art actually came from the hand of an old master? How do they go about doing this? And is it difficult to prove your case if you own something which could turn out to be valuable?
In this programme Rachel Campbell-Johnston, chief art critic for The Times, delves into the mysterious world of art attribution.
Starting off at the conservation laboratories of the National Gallery in London, she meets the people who can break down minute shards of paint to its component parts, who can group together painted oak panels according to the tree they originally came from and who can show us the actual fingerprints of artists like Bellini and Leonardo.
She also meets some of the most powerful people in the world of art including Professor Ernst Van De Wetering, whose word is law when it comes to attributing the works of Rembrandt and whose techniques in distinguishing the works of the master from the works of his pupils revolutionized the way in which art is attributed.
But, it's not an exact science. John Myatt, one of Britain's most prolific art forgers, managed to fool the art market for a decade before he was caught and imprisoned, and his paintings were made from household emulsions.
Along the way Rachel Campbell-Johnston learns how the great and the good of the art world came to accept that a damaged and previously forgotten painting of Jesus Christ was the work of Leonardo. She hears the story of an Italian art restorer who is convinced that a Jesuit Seminary House in Oxford is home to an unknown painting by Michelangelo. She also meets the retired plumber from East Sussex with a photographic memory who, after first discovering a lost sculpture by Thomas Banks is now convinced that he has an unknown painting by Marc Chagall.
Producer: Brian McCluskey
A Whistledown Production for BBC Radio 4.