Main content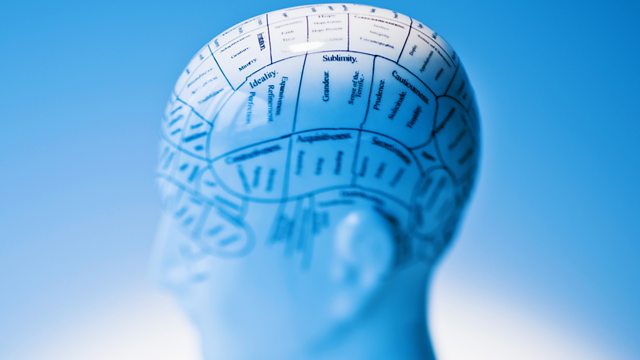 Beginning his trip through 5,000 years of human understanding of our brain, Dr Geoff Bunn looks at trepanation and why Ancient Egypt believed the brain had no use in the afterlife.
Dr Geoff Bunn's 10 part History of the Brain is a journey through 5000 years of our understanding of the most complex thing in the known universe. From Neolithic times to the present day, Geoff journeys through the many ideas of what the brain is for and how it fulfils its functions. While referencing the core physiology and neuroscience, this is a cultural, not a scientific history. What soon becomes obvious is that our understanding of this most inscrutable organ has in all periods been coloured by the social and political expedients of the day no less than by the contemporary scope of scientific or biological exploration.
In Episode 1: A Hole in the Head, the focus is on trepanation, the practice of drilling holes in the skull believing that such operations might correct physiological or spiritual problems. Trepanation reveals much about the understanding of the brain from Neolithic to recent times. The Ancient Egyptians, however, rarely trepanned, even though their Secret Book of the Physician, one of the oldest medical texts in the world, shows that they recognised how damage to the brain can paralyze limbs on opposite sides of the body. Believing the heart to be the core organ, they discarded the brain altogether at death, since it had no part to play in the afterlife.
The series is written and presented by Dr Geoff Bunn of Manchester Metropolitan University. Actors Paul Bhattacharjee and Jonathan Forbes provide the voices of those who have written about the brain across the ages. Actor Hattie Morahan gives the Anatomy Lesson establishing the part of the brain to be highlighted in each episode - in this instance the cranium and the meninges. The original, atmospheric score is supplied by composer, Barney Quinton. The producer is Marya Burgess.
Last on
More episodes
Previous
You are at the first episode
Broadcasts