Main content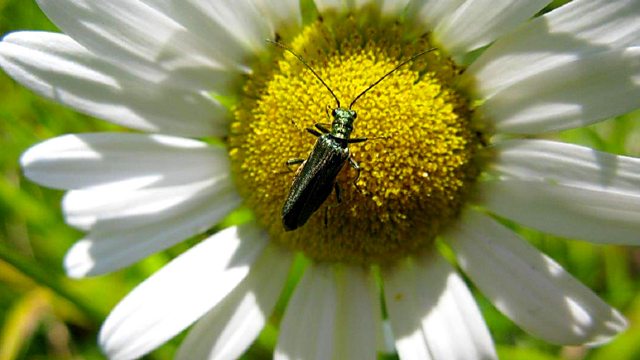 The Celtic Rainforest
Wales is home to a remarkable and rare forest. Paul Evans joins Ray Woods in Snowdonia as Ray explains the characteristics of this Celtic rainforest.
High in the hills of the Snowdonia National Park in Wales, can be found a rare and fascinating habitat. For this weeks' Living World, Paul Evans joins Ray Woods from Plantlife Cymru on a voyage of discovery into the Celtic Rainforest.
In an area where 200 days of rain each year is normal, Paul and Ray don their waterproofs and venture up the valley of the Rhaeadr Ddu, the Black Waterfall. The landscape in this valley is dominated by water, not only from the exceptional rainfall this area is known for, but from the river thundering along many rapids and waterfalls providing a constant mist of high humidity within the Atlantic wood enveloping the valley. Linked to a mild climate in this part of Wales, everything in the woodland is a carpeted in a magical sea of emerald green moss, fungi and lichen.
This valley is home to some rare and exotic plants, the filmy ferns are however special in this landscape. Ray and Paul eventually make it to the side of the huge Rhaeadr Ddu waterfall itself, where, as the roar of the water almost drowns their voices, there on a single rocky outcrop, bathed in constant spray they discover the rare, minute and exotically beautiful Tunbridge Filmy-fern. Nearby a Wilson's Filmy-fern is found on a single boulder of an ancient moss encrusted dry stone wall. How did this Filmy-fern get here is a point of discussion.
We all know of the importance of the Tropical Rainforests, however these Celtic Rainforests are in a way even rarer, with Britain being home to most of the best preserved examples in the World. The Valley is changing and time could possibly be running out for these remarkable and sensitive habitats, which have been suffering from pollution and climate change since the dawn of the Industrial Age.
Producer : Andrew Dawes.
Last on

Broadcast