Main content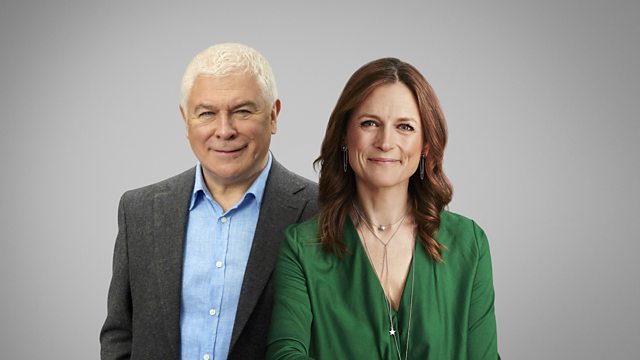 11/11/2011 Wynton Marsalis Band, David Jones, Deborah Warner, Raymond Leppard, Alexander Pereira
Presented by Sean Rafferty. With music from Wynton Marsalis's hand-picked band, The London Jazz Festival's David Jones, opera director Deborah Warner and conductor Raymond Leppard.
A jazz ensemble hand-picked by Wynton Marsalis play live in the In Tune studio ahead of their London Jazz Festival appearance in 'Louis: A Silent Film'. Director Dan Pritzker talks to presenter Sean Rafferty about the film, described as a homage to 'Louis Armstrong, Charlie Chaplin, beautiful women and the birth of American music'.
On the day of its launch, festival director David Jones joins Sean in the studio to talk about the 2011 London Jazz Festival. Also in the studio, opera director Deborah Warner discusses her new production of Eugene Onegin at English National Opera.
Yet more guests, legendary conductor Raymond Leppard talks about his upcoming concert with the English Chamber Orchestra in a performance of Handel's Acis and Galatea with his own newly edited narration read by Dame Janet Baker.
Plus we hear from Salzburg Festival Artistic Director Alexander Pereira on the day the 2012 programme is released.
Including "My Essential Symphony" with the actor Brian Blessed.
Exclusive to In Tune, "My Essential Symphony" features a range of advocates sharing their thoughts on a particular symphony, running throughout a month of programmes celebrating the Symphony across Radio 3 and BBC4 television and also featuring Rufus Wainwright, James Naughtie, Will Self, Alan Hollinghurst, Lady Antonia Fraser, Alexander Armstrong, Penny Smith, Sandi Toksvig & Joan Armatrading.
Email us with your Essential Symphony at in.tune@bbc.co.uk or follow on Twitter @BBCR3InTune
Presented by Sean Rafferty.
Main news headlines are at 5.00 and 6.00
E-mail: in.tune@bbc.co.uk.