Main content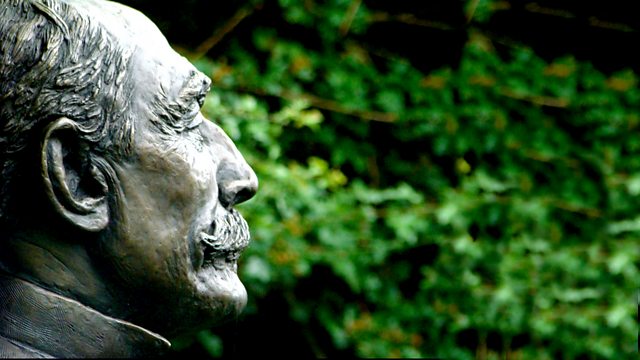 Elgar and The Fringes of the Fleet
Donald Macleed explores Elgar's song cycle The Fringes of the Fleet, which used words written by Rudyard Kipling.
By the end of the Great War, Sir Edward Elgar couldn't compose any music to celebrate peace, disillusioned as he was by the whole period, which Donald Macleod explores in conversation with Terry Charman from the Imperial War Museum.
With no end in sight for the war, it continued on into 1917. This is when Elgar heard of the death of his friend and supporter Hans Richter, who had given the premiere of some of Elgar's best known works, including the Enigma Variations. Things however were starting to change in Britain, with a new government, and the introduction of convoys to protect cargo and hospital ships from the German u-boat campaign. But with the continued reports of atrocities on the front line, and increased deprivations at home, Elgar finally found the stimulus to finish his work The Spirit of England, with a setting of The Fourth of August. It wasn't only war music which Elgar concentrated on during this time, as he also composed his only ballet incorporating 18th century French costumes and classical mythology, in The Sanguine Fan.