Main content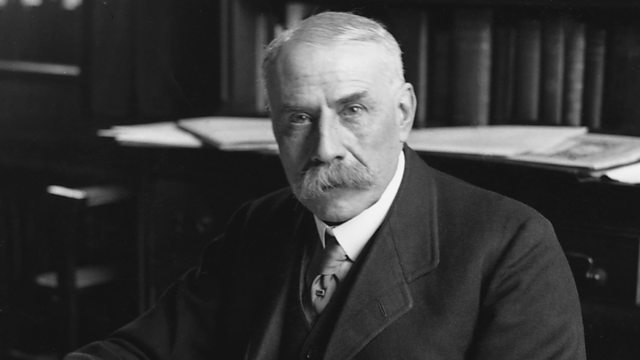 The Edwardian Golden Summer
Donald Macleod and guest Terry Charman focus Elgar's life and work during the period of the Edwardian Golden Summer in 1914. With Land of Hope and Glory; Give unto the Lord, Op 74.
By the end of the Great War, Sir Edward Elgar couldn't compose any music to celebrate peace, disillusioned as he was by the whole period, which Donald Macleod explores in conversation with Terry Charman from the Imperial War Museum. At the outbreak of war, Elgar was noted for being more concerned about his beloved horses, than for any soldiers fighting. Little did anyone know how many horses or people would die in this conflict, which lasted more than the predicted three months. Elgar did do his bit though, joining the Special Reserve, conducting charity concerts to raise much needed funds, and composing the odd bit of jingoistic music to rally the people. It is the Great War period back at home in Great Britain, with Zeppelin raids, German cruisers shelling Whitby and Scarborough, to xenophobic riots in London, which Donald Macleod explores tracing how these events affected the life and music of Sir Edward Elgar.
1914, and in the age of Empire and British supremacy at sea, it was the Edwardian Golden Summer. Few people realised that war was looming, and commissions were coming in for Elgar, such as from the Sons of Clergy Festival at St. Paul's Cathedral, for which he composed his anthem Give unto the Lord. Soon, with motor vehicles requisitioned, and the unmistakable increase of men in khaki, the Great War had begun. Elgar soon received his first war commission in aid of the Belgian Fund, writing a work for narrator and orchestra, Carillon. But many of Elgar's most fierce supporters were German, including Hans Richter, to whom he dedicated his Three Bavarian Dances.
More episodes
Previous
You are at the first episode