Main content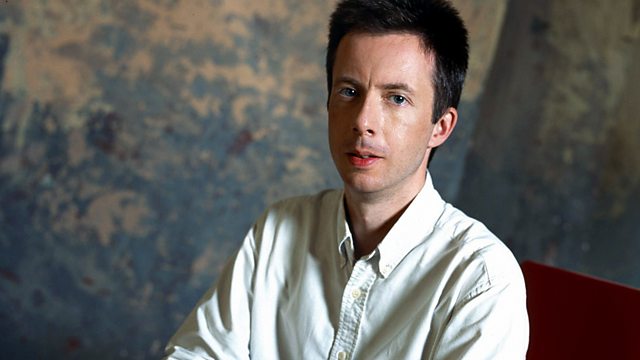 07/11/2011
John Shea's selection includes Valery Gergiev conducting the Swedish Radio Symphony Orchestra performing in Schubert's Symphony No 2 (Great).
Valery Gergiev conducts the Swedish Radio Symphony Orchestra performing Schubert's "Great" Symphony no.2. Presented by John Shea
12:31 AM
Schubert, Franz [1797-1828]
Symphony no. 9 (D.944) in C major "Great"
Swedish Radio Symphony Orchestra, Valery Gergiev (conductor)
1:27 AM
Locatelli, Pietro Antonio (1695-1764)
Concerto in E flat (Op.7 No.6), 'Il pianto d'Ariana'
Amsterdam Bach Soloists
1:43 AM
Mozart, Wolfgang Amadeus (1756-1791)
Piano Sonata in F major (K.280)
Sergei Terentjev (piano)
2:03 AM
Aulin, Valborg (1860-1928)
String Quartet in F major (1884)
Tale String Quartet
2:31 AM
Leo, Leonardo (1694-1744)
Cello Concerto in D minor
Werner Matzke (cello), Concerto Köln
2:45 AM
Schumann, Robert (1810-1856)
Quintet for piano and strings (Op.44) in E flat major
Ingrid Fliter (piano); Ebène Quartet
3:15 AM
Walton, William (1902-1983)
Sonata for Strings (1972)
Manitoba Chamber Orchestra, Roy Goodman (conductor)
3:41 AM
Smetana, Bedrich (1824-1884)
Ma Vlast No 2 - Vltava
BBC National Orchestra of Wales, Richard Hickox (conductor)
3:55 AM
Bergh, Gertrude van den (1793-1840)
Rondeau (Op.3)
Frans van Ruth (piano)
4:02 AM
Bach, Carl Philipp Emanuel (1714-1788)
Wer ist so würdig als du (Wq.222) (Hamburg 1774)
Rheinische Kantorei, Wilfried Jochens (tenor), Das Kleine Konzert, Herman Max (conductor)
4:07 AM
Chopin, Frederic (1810-1849)
Nocturne in F major (Op.15 No.1)
Tanel Joamets (piano)
4:13 AM
Spohr, Louis (1784-1859)
Fantasie and variations on a theme of Danzi in B minor (Op.81) (vers. clarinet & string quartet)
Joze Kotar (clarinet), Slovene Philharmonic String Quartet
4:20 AM
Strauss, Richard (1864-1949)
Love Scene - from the opera 'Feuersnot' (Op.50)
Toronto Symphony Orchestra, Andrew Davis (conductor)
4:31 AM
Mednis, Janis (1890-1966)
Flower Waltz - from the ballet 'Victory of Love'
Lepaja Symphony Orchestra, Imants Resnis (conductor)
4:36 AM
Mompou, Federico [1893-1987]
Damunt de tu, només les flors from Combat del somni
Victoria de los Angeles (soprano) Gonzalo Soriano (1913-1972) (piano)
4:40 AM
Mertz, Johann Kaspar (1806-1856)
Hungarian Fatherland Flowers
László Szendry-Karper (guitar)
4:49 AM
Popper, David (1843-1913)
Hungarian Rhapsody (Op.68)
Shauna Rolston (cello), Calgary Philharmonic Orchestra, Mario Bernardi (conductor)
4:57 AM
Liszt, Franz (1811-1886)
Liebestraum No.3
Moshe Hammer (violin), Tsuyoshi Tsutsumi (cello), William Tritt (piano)
5:03 AM
Glanville-Hicks, Peggy (1912-1990)
Three Gymnopedies
Sydney Symphony Orchestra, Myer Fredman (conductor)
5:12 AM
Telemann, Georg Philipp (1681-1767)
Concerto in D major for transverse flute, strings and continuo
Karl Kaiser (flute), La Stagione Frankfurt
5:25 AM
Schubert, Franz (1797-1828)
Fantasy for piano (D.760) in C major 'Wandererfantasie'
Alfred Brendel (piano)
5:46 AM
Reicha, Antonin (1770-1836)
Symphony 'a grande orchestre' in E flat major, (Op.41) 'First symphony'
Capella Coloniensis, Hans-Martin Linde (director)
6:12 AM
Handel, Georg Frideric (1685-1759)
Concerto Grosso in A major (Op.6 No.11)
Barbara Jane Gilbey (violin), Tasmanian Symphony Chamber Players
06:30
Radio 3 Breakfast.