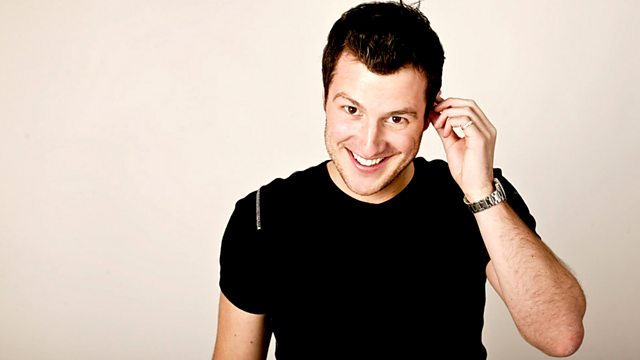 Olly Murs On The Phone
Olly Murs gets up early to talk to us on the phone. His brand new song 'Dance With Me Tonight' has been this week's Record Of The Week and we've loved playing it every day.
Adam's already pestering his mate for free booze as he works at a brewery. Who else is on the blag? Mithering friends and family for the benefits of their job. Free flights, funeral services, theme park tickets, cakes and fancy cars are just some of the perks of the jobs you're all getting
Although Dev's on in the afternoon Adam still wanted to know who is feeling Super Good today. Seemingly all of you! How can you not be, it's Friday! Goood goooooood super gooooooooooooooooooooooooooooooooooooooood!
After a discussion yesterday about giving pets human names, like Brian the dog or Simon the horse. We've adopted 2 otters in the Cotswolds and we've chosen names for them. Say hello to Colin & Martin! We'll come visit you soon. What present do you get an otter?
Simon has been here all week. Well, most of the week he joined us on Tuesday. His choices have been brilliant:
Trance Tuesday – Prodigy - Voodoo People (Pendulum Mix)
One Hit Wonder Wednesday - House Of Pain - Jump Around
First bought Thursday - The Simpsons - Do The Bart Man
Freedom Friday - Queen - Bohemian Rhapsody
And if you were wondering, he would have chosen Guns N' Roses – Welcome To The Jungle as his Metal Monday…
If you want to be a resident DJ, choosing the choonz for the week get yourself online and fill in the form bbc.co.uk/radio1/dev/hereallweek