Main content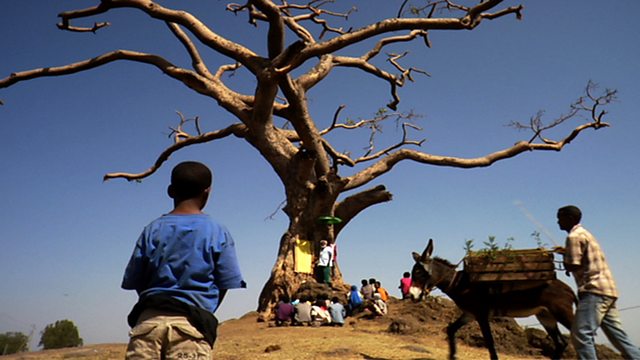 03/11/2011
Gerard Butler stars in Machine Gun Preacher, the inspirational true story of Sam Childers. The film is reviewed, plus Janice gets the lowdown on London Film Week.
Machine Gun Preacher. It's the inspirational true story of Sam Childers, a former drug-dealing criminal who undergoes an astonishing transformation and finds an unexpected calling as the saviour of hundreds of kidnapped and orphaned children. Scottish star of the screen Gerard Butler delivers a searing performance as Childers, the impassioned founder of the Angels of East Africa rescue organisation. We hear from the real Machine Gun Preacher Sam Childers and review the film.
Damien Lewis (Band of Brothers) discusses his role in Will opposite British newcomer Perry Eggleton, Bob Hoskins (A Christmas Carol, Who Framed Roger Rabbit), Kristian Kiehling and Alice Krige (Chariots of Fire). WILL is being tipped as this autumn's 'boy's-own adventure' that's in a league of its own.
Africa in Motion. The UK's largest African film festival is in its sixth year and takes place at the Filmhouse in Edinburgh. Isabel Mendes tells us about the highlights and must see films from this years' programme.
Our DVD Pick of the Week is the TRIPLE OSCAR NOMINATED THE CONVERSATION which has its UK BLU-RAY PREMIERE 31ST OCTOBER 2011. Written & Directed by Francis Ford Coppola it stars Gene Hackman, John Cazale, Robert Duvall Teri Garr, Harrison Ford, and Frederic Forrest
London Film Week. We hear the highlights from the 55th BFI London Film Festival.
Jack Goes Boating. We review Philip Seymour Hoffman's directorial debut in which he stars as the lead character. Adapted from a Robert Glaudini play, which Hoffman once starred in on Broadway, JACK GOES BOATING tells the tale of the titular character's midlife awakening to love, life, cooking and swimming.