Main content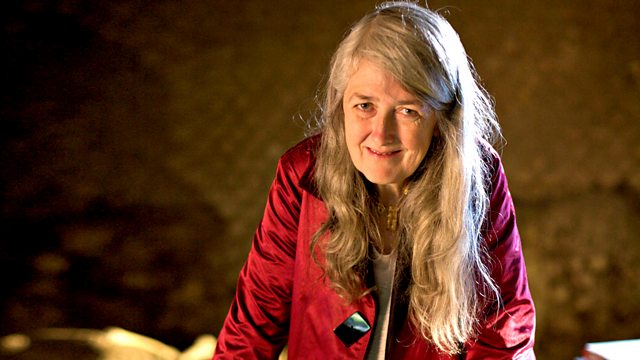 Mary Beard: On Tyrants
Mary Beard reflects on the uncanny similarities between the life - and death - of Colonel Gaddafi and the tyrants of ancient Rome.
From the ingeniously ghastly ways they killed their opponents to their weird forms of dress, Mary Beard reflects on the uncanny similarities between Colonel Gaddafi and the tyrants of ancient Rome.
She argues that the similarities were present in life - and in death.
"On 11 March 222 AD," she writes, "a posse of rebel soldiers tracked down the Roman emperor Elagabalus to his hiding place. The tyrant was holed up in a latrine, desperately hoping to keep clear of the liberators, who were out for his blood". She continues: "The story goes that the rebels rooted him out, killed him, triumphantly dragged his body through the streets of Rome and then threw his mutilated remains into a drain."
Mary suggests modern and ancient tyrant are portrayed as sharing a penchant for eccentric accommodation, like Gaddafi's tent and Nero's infamous "Golden House". And they seem to enjoy dubious hobbies - such as Emperor Domitian's obsession with stabbing flies and Gaddafi's obsessive collection of pictures of Condoleeza Rice, which were stuck in a scrapbook.
But she argues that these stereotypes of tyrants are little more than half-truths and hearsay....an easy way of making a figure of fear into a figure of fun.
The reality, she says, is much more nuanced. "Badness", she suggests, "comes in inconveniently complicated ways. Most bad people are good in parts".
How often, she asks, are we told that life expectancy in Libya far exceeds that of its neighbours, that Libya has substantially lower child mortality than its neighbours, the highest literacy rate in North Africa, free hospitals and free childcare.
"My point is not that we should see Gaddafi as a good man" she says. Rather that "among all the things that have been going terribly wrong under the Gaddafi regime, some things have been going right".
Producer: Adele Armstrong.
Last on
Broadcasts