Main content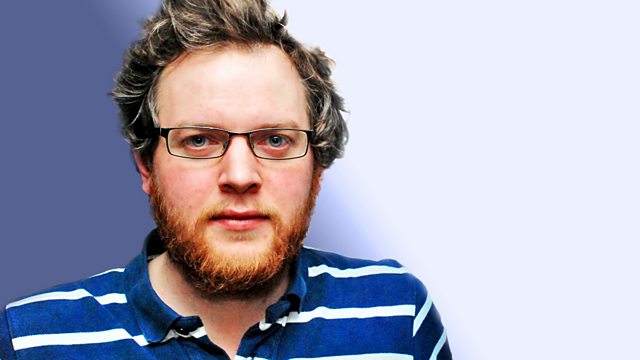 January 1st to 5th
Life and recipes from cookery writer Damien Trench's kitchen diary. Written by and starring Miles Jupp. From November 2011.
Each episode of In And Out Of The Kitchen comprises the entries from the kitchen diary of cookery writer, Damien Trench. In a mixture of narrative, dialogue and recipes, Damien unflinchingly captures every angle of his day-to-day life, "no matter how grisly or, indeed, how gristly".
This first episode finds Damien and his partner, Anthony, deciding on their New Year's Resolutions. They start by finally making up their minds to commit to each other...namely, by signing up a builder, Mr Mullaney (played by Brandan Dempsey) to install a new kitchen which Damien hopes will eventually become the food and preparation space that he's always dreamed of.
On top of all this, Anthony decides to get fit and Damien decides to do a radio programme about the French bean. But not everything goes according to plan...
The programme also features Damien's easy-to-follow recipes: for a "Super Simple" Roast Beef, cooking your own pasta, and "Marvellously Moist Muffins".
Cast:
Miles Jupp as Damien Trench
Justin Edwards as Anthony
with
Selina Cadell as Damien's mother
Brendan Dempsey as Mr Mullaney
Philip Fox as Ian Frobisher
and
Alex Tregear as the Researcher
Producer: Sam Michell.
More episodes
Previous
You are at the first episode