Main content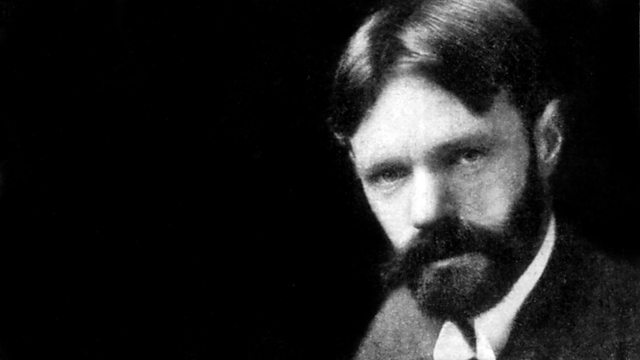 Lawrence in New Mexico
Geoff Dyer visits DH Lawrence's ranch in Taos, New Mexico - his only true 'home' - where in the 1920s the author penned some of his most brilliant writings on landscape and nature.
"In the magnificent fierce morning of New Mexico one sprang awake, a new part of the soul woke up suddenly and the old world gave way to a new"
- D.H. Lawrence, "New Mexico"
The ashes of one of Britain's greatest writers lie lonely and untended, tens of thousands of miles from his birthplace.
The Kiowa ranch at Taos, New Mexico was the only place that DH Lawrence could ever bear to call his 'home' - and the only property he ever owned. It was a place that haunted his spirit, which he yearned to return to in his fevered, consumptive dreams before his death. Later, his beloved Frieda was to return there with his remains and keep his flame alive.
For the author and DH Lawrence devotee Geoff Dyer, this little-investigated corner of the American Southwest is where Lawrence wrote some of his greatest work: writings Geoff believes will stay contemporary long after the his more famous novels Women in Love, Sons and Lovers and Lady Chatterley's Lover.
In the little-known letters, essays and nature writing Lawrence poured out in Taos's unique terrain, are brilliant, vivid, ephemeral depictions of native American culture and landscape - writings which, uniquely, hold up a mirror to the author's inner world and ravaged psyche.
Yet this little-known 'holy site' in Lawrentian studies that for decades thrived - welcoming Lawrence scholars and students (gratis) to experience the same unique creative atmosphere - is now falling dramatically into ruin. Only a hardy bunch of enthusiasts prevent Lawrence's only 'home' - and his poignant tomb - from being lost forever.
Geoff Dyer returns to a place he first made a pilgrimage to more than a decade ago to present a picture of the 'unknown Lawrence': replacing our image of the fey, nervous, English novelist - with his anxieties about sex, class and gender - with a creative spirit finally at home in the rugged American deserts and mountains - riding horses, doing DIY, communing with native American culture and joyously penning some of the finest travel and nature writing of the 20th century.
Featuring extracts from Lawrence's poems and essays read by Gerrard McArthur.
Last on
Broadcast