Main content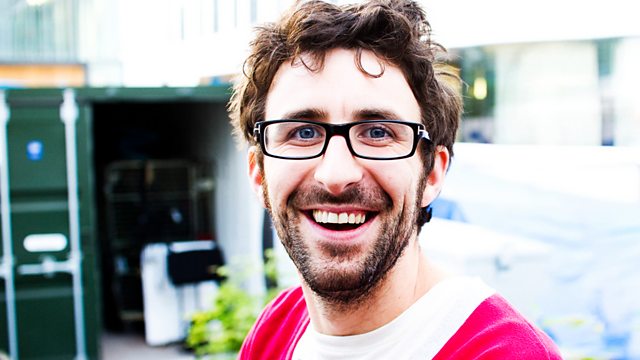 Can having strength ever make us weak? Mark Watson's quest to improve the world. With Tim Key. Broadcast live in November 2011.
Mark Watson reignites his quest to improve the world, nimbly assisted by Tim Key and Tom Basden.
As broadcast live in November 2011 - Mark invites the audience join in via tweets and messages to work out how we can all make the world a better place.
Asking the big questions crucial to our understanding of ourselves and society - Mark kicks off with a look at "Strength".
Strength comes in many forms. We all need to be strong sometimes in life, whether we're dealing with an emotional fall-out or carrying a really heavy dog to the vet's. Some have inner strength, like people who survive divorce etc; some have outer strength, like guys who pull buses with their teeth in competitions.
But can strength be - ironically - a weakness? Strength can have its downsides. Our fondness for displays of strength has led to disastrous episodes like wars breaking out and 'Gladiators' being brought back. Mr Strong, in the Mr Men books, got strong by eating a barn full of eggs, but must have suffered terrible side-effects. How can we be strong, but remain human?
Mark Watson is a multi-award winning comedian, including the inaugural If.Comedy Panel Prize 2006. He is assisted by Tim Key, winner of Edinburgh Comedy Awards 2009 and Tom Basden who won the If.Comedy Award for Best Newcomer 2007.
Produced by Lianne Coop.
First broadcast live on BBC Radio 4 in November 2011.
Clips