Main content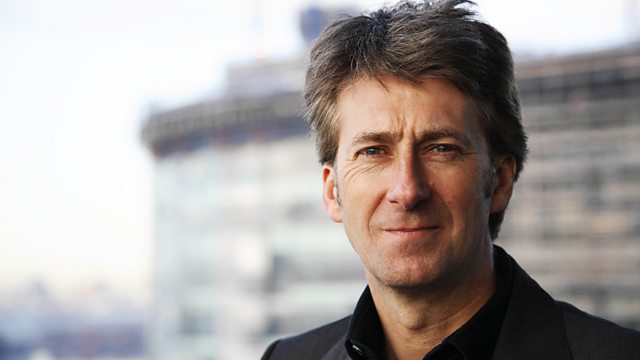 Peter Salmon and the Radio Festival
The director of BBC North Peter Salmon on his vision for Salford; Dee Ford of Bauer Radio on why local radio works; and what does the BBC's move north mean for local producers?
Peter Salmon, the director of BBC North and the driving force behind the BBC's move to MediaCity, explains his vision for a global base for the media in Salford. Several BBC departments are already broadcasting from Salford, with more set to move in early 2012, but will the move make a noticeable difference to BBC programmes?
This year's Radio Festival comes from Salford where the radio industry has been discussing the "death of local radio." Dee Ford is the director of Bauer Media, which is one of the major players in commercial radio and owns stations including Magic, Heart and Kiss. She explains why local radio stations are doing well for Bauer and discusses whether BBC cut backs to local radio services could present commercial opportunities.
It has been promised that the BBC's move north will regenerate Salford and benefit the entire region. But how do independent TV producers based in the north west see the move? Cat Lewis, who runs Manchester based production company Nine Lives, and Alex Connock of Pretend discuss the future for production in the area.
The producer is Simon Tillotson.
Become a TV mogul and get rich
A celebration of Steve Hewlett, presenter of The Media Show