Main content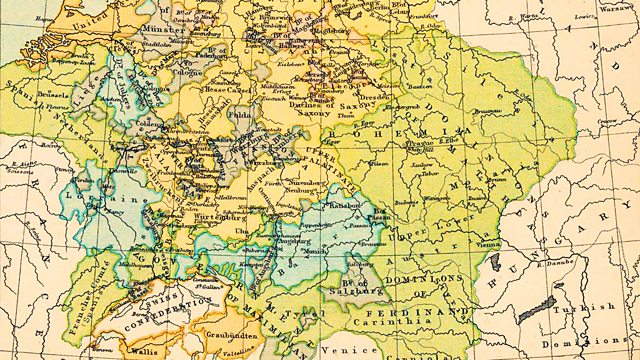 Misha Glenny charts the emergence of a unified Germany in 1871, and looks for the implications for what came next - namely two world wars.
In 1871, at the Palace of Mirrors in Versailles, the king of Prussia was crowned emperor of the newly unified German empire - a quite staggering event. This is the story of Germany's journey to define itself, indeed to stamp itself, on the European map.
"Everything was decided by military strength, but also by a revolutionary idea that there were parts of the map reserved for particular nations - blood and soil, and that if you pick up a handful of soil, this is German, and if you move fifty yards to the left, this is French." Professor Norman Davies.
Travelling from the great areas of conflict - Alsace Lorraine in the west to Konnigratz in the east - Misha Glenny brings to life moments in European history that have huge resonance today. Contributors include Dr Abigail Green of Oxford University, and Professor Michael Sturmer, a former advisor to Helmut Kohl.
The producer is Miles Warde.
More episodes
Next
You are at the last episode