Main content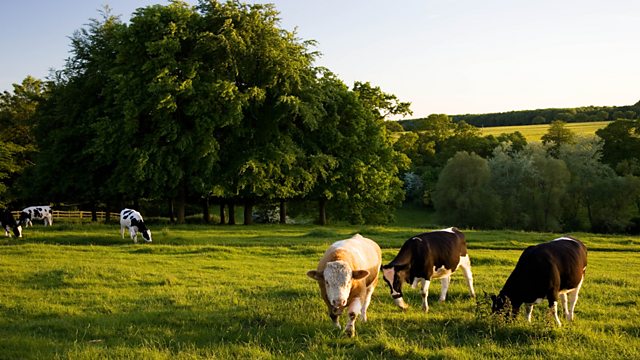 31/10/2011
In future people could be eating meat produced in labs, and farmers could use robots to ensure we all have enough food. Caz Graham asks how to feed the Earth's growing population.
Today the Earth's population is expected to reach 7 billion. By 2050 it should be 9 billion. A recent report by the Office for National Statistics also predicts the UK population will reach 70million by 2027 - two years sooner than previously thought.
In future farmers could be using robots in their fields and meat will be produced in laboratories to ensure enough food is available for the growing population, according to Professor Jules Pretty from the University of Essex. Caz Graham asks whether organic production is a problem or a solution to our increasing numbers, how UK farmers could produce more food from their land and whether consumers have to accept technologies like genetic modification.
Produced by Anne-Marie Bullock. Presented by Caz Graham.
Last on
Broadcast