Main content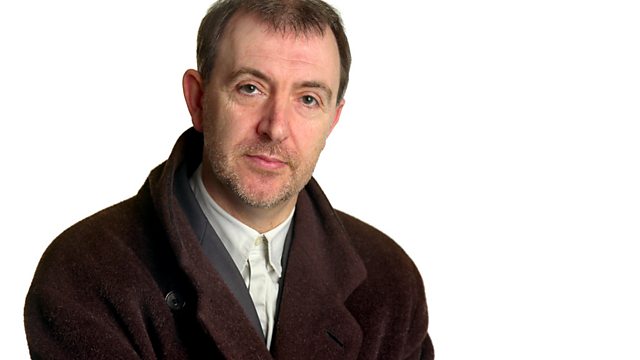 Al Jazeera, Collaborators, Steven Pinker, Mark Doty
Presented by Philip Dodd. With a focus on the television station Al Jazeera, a review of the play Collaborators, psychologist Steven Pinker on humans' violence, and poet Mark Doty.
In this evening's Night Waves, we turn the spotlight on Al Jazeera on its 15th anniversary. The Arab Spring of this year was frequently trumpeted as being a social media and twitter revolution, but was this a misnomer - should we instead be talking about it as the Al Jazeera revolution? And, how much impact has the Arab Spring had upon Al Jazeera itself?
Roger Hardy, a visiting fellow at the LSE and the former Middle East analyst for the BBC World Service, joins Philip Dodd to discuss, along with Abdel Bari-Atwan, the editor of the independent pan-Arab newspaper al-Quds al-Arabi and Hugh Miles, author of Al Jazeera: How Arab TV News Changed the World.
And, Susannah Clapp will be arriving fresh from the opening night Collaborators at the National Theatre to give us her opinion. Written by John Hodge, the screen writer behind Shallow Grave and Trainspotting, it takes a surreal look at the relationship between the playwright Mikhail Bulgakov and Stalin.
Collaborators will continue in the National Theatre's Cottesloe repertoire until 31st March 2012 and will be broadcast to cinemas around the country on the 1st of December as part of National Theatre Live.
Philip will also be talking to the acclaimed Harvard psychologist Steven Pinker about his latest book "The Better Angels of our Nature", in which he argues that despite appearances, the human race is losing its appetite for violence.
The American poet Mark Doty, who was the first American ever to be awarded the British T. S. Eliot prize, will also be in the studio. A few years ago he walked into a shop in Salt Lake City in Utah to see a huge bag of imported goldfish being lowered into an acclimatisation tank before being sold into the cold winter. Thousands of goldfish looked out of the plastic sack at him. The result was his poem 'Fish R Us,' in which the sack of fish became 'a billion incipient citizens of a goldfish Beijing, a Sao Paulo, a Mexico City.'
And so as a newborn baby becomes the 7 billionth person on earth Mark Doty joins Night Waves to read his poem and talk about the tension between being an individual and at the same time part of the huge, usually numberless, community that is humankind.
That's in Night Waves tonight here on Radio 3 at ten o'clock.
Producer: Rosie Childs.