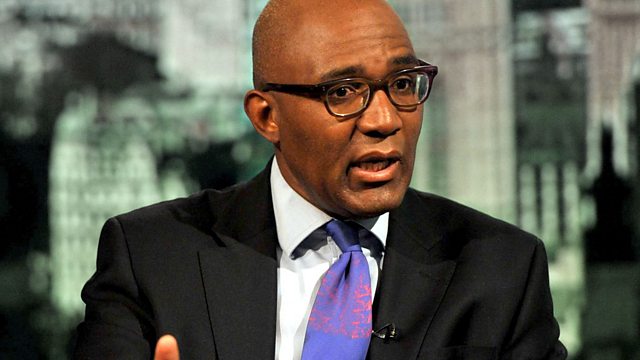 Trevor Phillips
Michael Berkeley's guest today is Trevor Phillips, chair of the Equality and Human Rights Commission. Born in London, Trevor went to school in Guyana, where his family comes from, and studied chemistry at Imperial College, London. In 1978 he was elected president of the National Union of Students. He was elected a member of the Greater London Authority in 2000, quickly becoming chair of its Assembly. In March 2003 he became Chair of the Commission for Racial Equality, and subsequently of the new Equality and Human Rights Commission, which in addition to its responsibilities in the areas of disability, gender and race, also examines age, religion, belief, sexual orientation and the promotion of human rights.
He has been the executive producer of several major TV documentaries, including the award-winning 'Windrush'. He is a vice-president of the Royal Television Society, and was awarded an OBE in 1999 for services to broadcasting.
His music choices begin with a movement of Haydn's Trumpet Concerto, played by Wynton Marsalis, whom he describes as 'arguably the greatest instrumentalist of his generation on any instrument'. He continues with Janet Baker - his favourite female singer - in an aria from Handel's 'Julius Caesar', followed by a traditional English song sung by the Unthanks. Vaughan Williams's Fantasia on a theme of Thomas Tallis comes next, followed by a piece that reminds Trevor Phillips of the six years he spent playing in a Salvation Army band. A Guyanese folk song is followed by Arvo Part's 'Fratres', which he loves for its spare, contemplative quality. Finally there's Tom Lehrer's 'The Elements', which partly explains why he decided not to follow a career in chemistry.
Last on
Archive Unlocked: Two Decades of Private Passions