Main content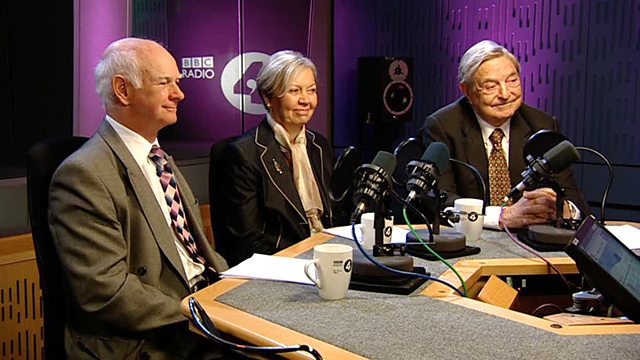 Stephanie Flanders asks George Soros and top economic thinkers - who is to blame for the global financial crisis: the bankers or the economists?
In the second of three programmes, Stephanie Flanders discusses the global financial crisis with a panel of top economic thinkers including George Soros. She'll be asking just who is to blame for the current economic mess we're in. Was it the fault of the bankers - who plenty of people want to blame - or was it the economists? And what can we learn from this, or is the problem that we simply don't learn lessons from past crises? Stephanie Flanders will be joined in the studio to debate these questions by the billionaire investor, George Soros, Sir Howard Davies, who is the former director of the LSE, former chairman of the FSA and former deputy governor of the Bank of England, and also Dr DeAnne Julius, chairman of Chatham House and a former member of the Bank of England's monetary policy committee.
The programme is broadcast first on BBC Radio 4 and later on BBC World Service Radio, BBC World News TV and BBC News Channel TV.
Producer: Caroline Bayley
Editor: Stephen Chilcott.