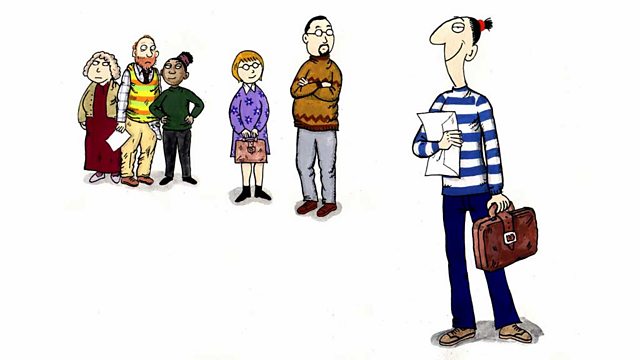 Episode Six - Basic Attraction
In Episode Six 'Basic Attraction'; Finally, it's Clare and Brian's wedding day! But first there's the Hen Party and Stag Night to get through.
Sally Phillips is Clare Barker the social worker who has all the right jargon but never a practical solution.
A control freak, Clare likes nothing better than interfering in other people's lives on both a professional and personal basis. Clare is in her thirties, white, middle class and heterosexual, all of which are occasional causes of discomfort to her.
Each week we join Clare in her continued struggle to control both her professional and private life
In today's Big Society there are plenty of challenges out there for an involved, caring social worker. Or even Clare.
Episode 6 'Basic Attraction' Cast:
SALLY PHILLIPS Clare
ALEX LOWE Brian
NINA CONTI Megan / Nali
RICHARD LUMSDEN Ray
LIZA TARBUCK Helen
ANDREW WINCOTT Simon
SARAH KENDALL Libby
TRACY WILES Nina / Mrs Mellish
GERARD MCDERMOT Registrar
ADAM BILLINGTON Gavin / Terry
VICTORIA INEZ HARDY Nurse / Trudi
Written by Harry Venning and David Ramsden
Producer Katie Tyrrell.
Last on
More episodes
Next
You are at the last episode