Main content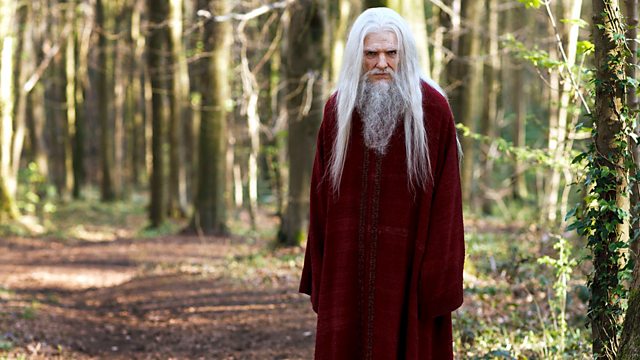 Fantasy drama series. A carnival to celebrate Prince Arthur's birthday hides a deadly foe who promises to strike at the very heart of Camelot.
The mighty citadel is buzzing in anticipation of the prince's birthday celebrations. But Arthur's old adversary, Odin, promises to ensure this is one party Camelot will never forget. For amongst the assembling guests lurks a deadly assassin, set to strike.
As the dust settles, Camelot is left devastated. But just how far is Merlin prepared to go to put things right? Would he really risk everything and reveal his secret?
Credits
| Role | Contributor |
| --- | --- |
| Merlin | Colin Morgan |
| Arthur | Bradley James |
| Uther Pendragon | Anthony Head |
| Gaius | Richard Wilson |
| The Gleeman | Phil Davis |
| Agravaine | Nathaniel Parker |
| Voice of the Dragon | John Hurt |
| Morgana | Katie McGrath |
| Gwen | Angel Coulby |
| Sir Leon | Rupert Young |
| Sir Gwaine | Eoin Macken |
| Sir Elyan | Adetomiwa Edun |
| Writer | Howard Overman |
| Producer | Johnny Capps |
| Producer | Julian Murphy |
| Director | Alice Troughton |
| Sir Percival | Tom Hopper |
| Geoffrey of Monmouth | Michael Cronin |
| Geldred | Phil Holden |
| Guard | Kyle Lima |
| The Cailleach | Gemma Jones |
| Ferryman | James Greene |
| Writer | Julian Jones |
| Sir Lancelot | Santiago Cabrera |
| Vilia | Sarah Beck Mather |
Creating magic and illusion for a rollercoaster script