Main content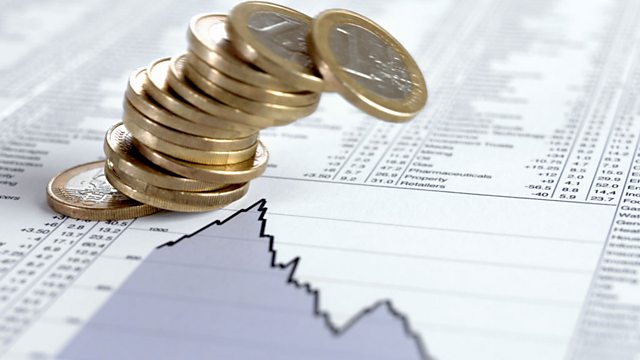 Cash from the Crisis
While G20 leaders try to avert economic disaster, Michael Robinson reveals how the pain of the eurozone crisis presents a golden opportunity for some sophisticated investors.
World leaders preparing for the G20 conference are facing a threat to the global economy from the on-going Eurozone sovereign debt crisis. But as they try to avert further economic catastrophe some investors see opportunities to profit from the mayhem.
Michael Robinson reveals how on-going economic volatility and uncertainty can also present golden investment opportunities - and how, through complex trades, bets and investments, some find cash in the current crisis.
Producer: Gail Champion
Reporter: Michael Robinson
Editor: David Ross.