Main content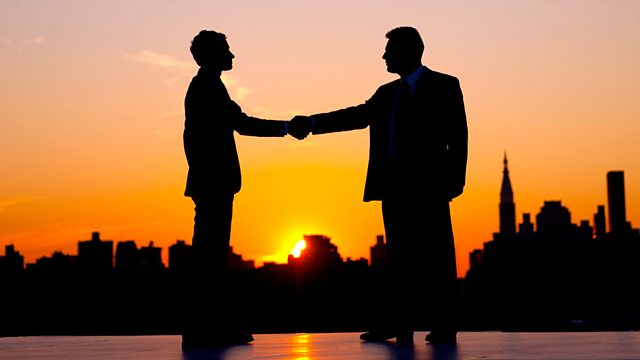 Cultural diplomacy
Frances Stonor Saunders investigates how the UK government uses culture as a tool of soft power. Interviewees include the artist Grayson Perry.
Frances Stonor Saunders looks at the role of cultural diplomacy in spreading liberal British values around the world.
The British Council and the BBC World Service, both part-funded by the Foreign Office, are the two most important institutions of British cultural diplomacy.
The British Council organises exhibitions and events at its offices around the world with artists such as Grayson Perry. He feels that the fact his work deals with controversial themes is part of his attraction for the cultural diplomats keen to convey the values of liberalism by saying, "Look what we put up with in our country: a cross-dressing potter who's talking about the evils of advertising."
The BBC World Service is editorially independent but is funded by the Foreign Office.
Frances Stonor Saunders explores the tension between the fact that cultural diplomacy has an official purpose yet the endeavours it seeks to promote need to maintain freedom and independence as a mark of a liberal society.
Contributors include Grayson Perry, Timothy Garton Ash and Sir Sherard Cowper Coles.
Featured in...
A collection of programmes exploring political issues from around the world.