Main content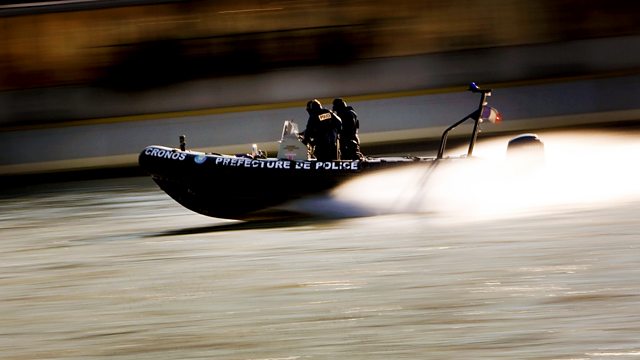 Jillie Faraday lives on an old Dutch barge in the centre of Paris. Horatio Clare talks to her about her relationship with both the river and the river police, the Brigade Fluviale.
In The Underwater Gendarme, writer and former lifeboatman Horatio Clare joins the Brigade Fluviale, an elite team which for over a century has been recovering the drowning and the drowned from the River Seine in Paris, along with murder weapons and other criminal evidence.
In the second programme Horatio gets a taste of life for the community of barge- and houseboat-dwellers who proliferate along the banks of the river. He meets Jillie Faraday, an English woman who first came to live on her Dutch barge in the centre of Paris in 1969. In four decades she's seen just about everything float past her home - from dead bodies to gigantic cargo barges which have come adrift from their tugs.
And whenever anything unusual or unsettling does come past, Jillie always phones the Brigade Fluviale. Over the years she's got to know members of the Brigade quite well and has even asked their divers to retrieve keys and mobile phones accidentally dropped into the river from her barge. Always looking for an opportunity to train, the Brigade are happy to oblige. Horatio joins Jillie as her old friend, Chief Brigadier Pascal Jacquin, drops in on a routine call and they recall the incidents and accidents which are part of the flow of life on the river.
Horatio also takes part in a training session on board the Brigade's flagship, the Ile de France, a massive tug which can manoeuvre stricken cargo barges and retrieve sunken cars. Horatio briefly finds himself driving the tug through central Paris and discovers that there's a considerable knack in not colliding with the city's famous bridges! And Pascal tells the story of navigating those bridges in the Ile de France while babysitting an unexploded Second World War bomb.