Main content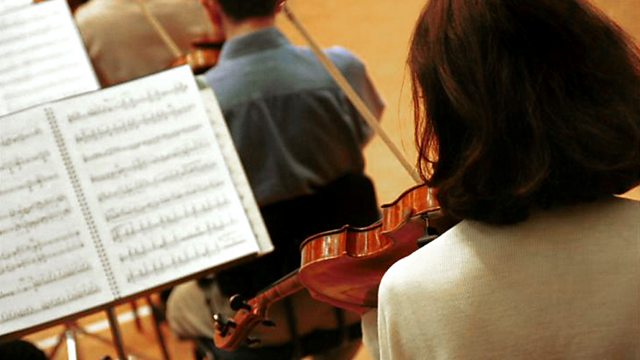 BBC SO - Bax, Saariaho, Sibelius
Sakari Oramo conducts the BBC Symphony Orchestra at the Barbican, London. Bax: Tintagel. Saariaho: Leino Songs (with Anu Komsi - soprano). Sibelius: Luonnotar; Symphony No 3.
Live from the Barbican Centre, London.
Presented by Louise Fryer.
The distinguished Finnish conductor Sakari Oramo joins the BBC Symphony Orchestra to launch their Sibelius Symphony Cycle with his Third - over the next eight months, all seven of the Symphonies will be performed in a series of concerts broadcast on BBC Radio 3.
This opening concert is steeped in Finnish nature and mysticism. The Third Symphony was one of the first works to be composed in the serenity of Sibelius's lake-side home, Ainola, and features a lyrically beautiful chamber-like second movement. Anu Komsi is the soloist for Kaija Saariaho's evocation of Finland's snowy nights and fleeting springtime and for Sibelius's hymn to the all-creating nature-spirit, Luonnotar. The concert kicks off with Bax's evocation of Atlantic storminess - his symphonic poem Tintagel.
Bax: Tintagel
Kaija Saariaho: Leino Songs - UK premiere
8.00 Interval Music
Sibelius: Luonnotar
Sibelius: Symphony No.3 in C Major
Anu Komsi (soprano)
BBC Symphony Orchestra
Sakari Oramo (conductor).
Music Played
BBC SO Barbican Concert - 28/10/2011 @1930

Insert - BBC SO - MV Studio Concert - Chamber Music

Insert - BBC SO Studio Concert

BBC SO Barbican Concert - 28/10/2011 @1930