Main content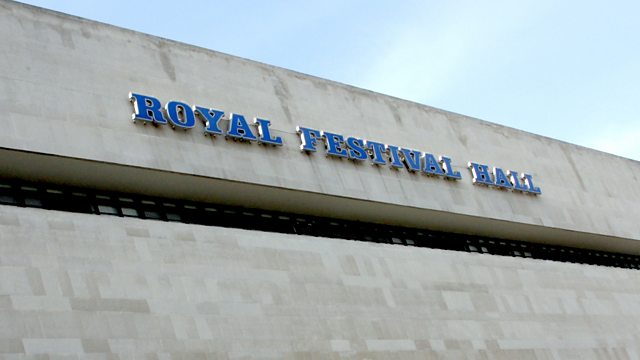 Philharmonia - Bartok
Esa-Pekka Salonen conducts the Philharmonia in an all-Bartok concert. Bartok: Contrasts; Suite (The Wooden Prince); Dance Suite; Piano Concerto No 2 (soloist: Yefim Bronfman).
Presented by Catherine Bott
Live from the Royal Festival Hall
Continuing their exploration of the life and work of Hungarian composer Béla Bartók the Philharmonia orchestra and conductor Esa-Pekka Salonen perform music from his fairy-tale ballet The Wooden Prince and the Second Piano Concerto with pianist Yefim Bronfman.
This orchestral concert begins with just three players as soloists perform Bartok's jazz-inspired Contrasts written for American clarinettist Benny Goodman. Next, a tale of enchantment and infatuation as Bartok's music to the ballet The Wooden Prince tells a story of a princess who falls in love with the wooden effigy of a handsome prince rather than the prince himself. After the interval, there's the folk-inspired Dance Suite followed by the Second Piano Concerto with a soloist who has already recorded an award-winning disc of all three Bartok concertos with tonight's conductor.
Béla Bartók: Contrasts (violin, clarinet and piano)
Béla Bartók: Suite, The Wooden Prince
8.30pm Music Interval
Béla Bartók: Dance Suite
Béla Bartók: Piano Concerto No.2
Yefim Bronfman piano
Zsolt-Tihamer Visontay violin
Mark van de Wiel clarinet
The Philharmonia Orchestra
Esa-Pekka Salonen conductor.
Music Played
Philharmonia Orchestra

Music Interval (with guest, Malcolm Gillies)

Philharmonia Orchestra