Main content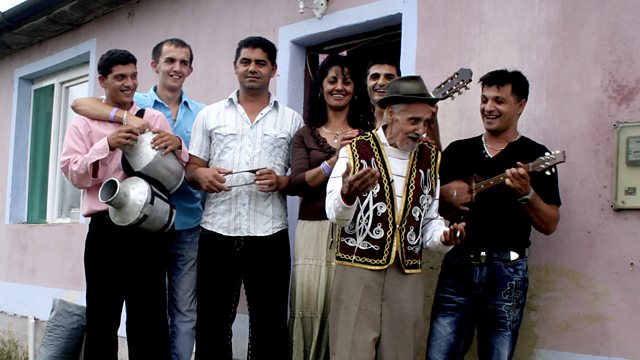 Hungary's Soul: Liszt and Gypsy Music
Hungarian-born poet George Szirtes visits Budapest to explore Liszt's gypsy music, considering how much it can be described as 'Hungarian' and how much as 'Roma'.
Presented by George Szirtes
Hungary has become synonymous with gypsy music. In the 200th Anniversary year of Liszt's birth, the Hungarian-born poet George Szirtes set off to Budapest to follow Liszt's book on gypsy music, to discover what might be meant by gypsy music by other people and what it is about this music that is or is not Hungarian.
Liszt's book (1859) is the starting point of George Szirtes's search that takes in Hungary's turbulent history, through two world wars and communism to now. George Szirtes speaks to prominent gypsy musicians like violinist Roby Lakatos and cimbalom player Kalman Balogh, and also the internationally renowned folk singer Marta Sebestyen.
He also travels to the north-east region of the Great Hungarian Plain, where there are many rural Roma villages and where he speaks to members of the band Parno Graszt to find out about rural gypsy music today. The programme includes original field recordings of Parno Graszt which were recorded in one of the band members' home, as well as a rich mix of recorded music.
In Budapest, George Szirtes speaks to Kodaly's last-living student, Balint Sarosi, Peter Szuhay, who is the curator of an exhibition on Liszt and Gypsy Music, and an expert on Roma life at the Hungarian Academy, Katalin Kovalcsik. He also speaks to Agnes Osztolykan, who is the first female Roma representative in the Hungarian Parliament and a recent winner of the International Women of Courage Award.
Before travelling to Budapest, he speaks to concert pianist and Liszt expert, Leslie Howard and the world-music writer, Simon Broughton.
The programme ends with a newly commissioned poem by George Szirtes that reflects on his personal search for Liszt's gypsy music.
Producer: Elizabeth Arno
First broadcast in October 2011.