Main content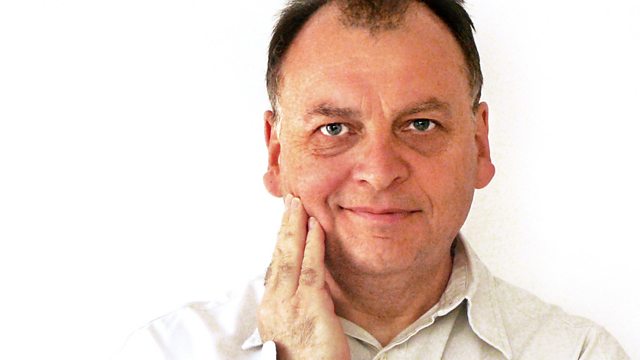 Plus Minus, Xenakis
The ensemble Plus Minus performs music by Aldo Clementi, Simon Steen Anderson, Morton Feldman, Philip Glass and Alvin Lucier. Plus Hear and Now Fifty: Xenakis: Nomos Alpha.
Robert Worby introduces a concert by the ensemble Plus Minus themed around the idea of repetition, recorded at King's Place in London earlier this month. And in the latest instalment of the 'Hear and Now Fifty', mathemetician Marcus du Sautoy explains the principles of group theory behind the composition of Nomos Alpha by Greek composer Iannis Xenakis. With commentary from the writer Paul Griffiths.
Aldo Clementi: Madrigale
Simon Steen-Andersen: Study for String Instrument No.1
Morton Feldman: Bass Clarinet and Percussion
Philip Glass: Music in Contrary Motion
Alvin Lucier: I Am Sitting in a Room
Plus Minus
Iannis Xenakis: Nomos Alpha
Pierre Strauch (cello).
Stockhausen's Gruppen – What's the Big Deal?