Main content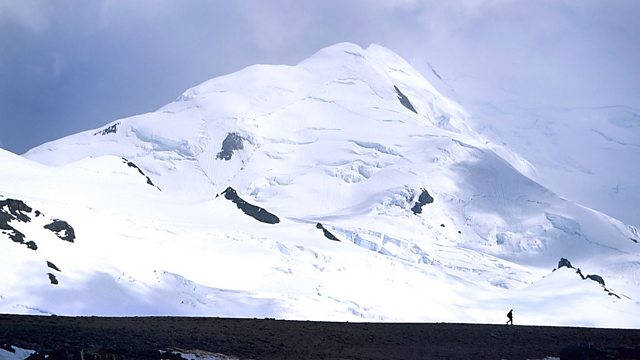 Iced
Comedy play by Kate Clanchy. Teenager Ulli sets out for the Arctic and soon finds herself adrift on the dangerous currents of the blogosphere.
By Kate Clanchy
The third of six new plays for The Wire on the theme of Conviction.
Finnish teen eco-blogger, Ulli Earthgirl, wins a competition to join a low-carbon expedition to the North Pole by foot, to measure the melting ice. Blogging her way across the Arctic, she has to navigate deadly cracks in the ice, as well as the treacherous currents of environmental controversy in the blogosphere. Soon she's afloat in both worlds, as all her certainties begin to dissolve.
Ulli ..... Samantha Dakin
Lena ..... Felicity Montagu
HoaryOldMountainTop ..... Colin Stinton
Chris Curtis ..... Adam Billington
with Adjoa Andoh, Victoria Inez Hardy, Gerard McDermott, Carl Prekopp, Alex Rivers, Christopher Webster, and Tracy Wiles.
Guitar played by Carl Prekopp.
Produced and directed by Jonquil Panting
Kate Clanchy is one of Britain's leading contemporary poets, whose collections SAMARKAND, SLATTERN and NEWBORN, won numerous literary awards including The Forward Poetry Prize, The Saltire Prize and the Somerset Maugham Award. In 2009, she won the BBC National Short Story Competition with THE NOT-DEAD AND THE SAVED. Her politically incisive history of her real-life relationship with a Kosovan refugee, ANTIGONA AND ME, was dramatised for BBC Radio 4. Her many works for radio include A NURSERY TALE, OTHER MOTHERS, MENACE, THE MONKEY'S MASK (adapted from the book by Dorothy Porter), MONEY, ALL THE BIRDS OF THE AIR, and THE TRUELOVE FILE. With Paul Farley, she presented CHILDREN OF THE WHITSUN WEDDINGS for BBC Radio 3's Poetry Season, and she has recently become Oxford's first City Poet.