Main content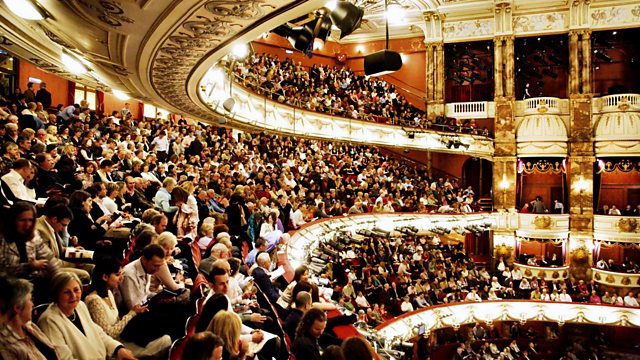 Gilbert and Sullivan's Ruddigore
From the Grand Theatre, Leeds, Christopher Cook presents Gilbert and Sullivan's opera Ruddigore, with John Wilson conducting the Orchestra and Chorus of Opera North.
Sir Despard Murgatroyd has inherited a witch's curse from centuries previously, compelling each baronet of Ruddigore to commit a daily crime, or die in agony. So when his long-lost elder brother, Robin Oakapple, is exposed as the rightful heir to the title, it's a huge relief. Despard atones for his previous 10 years of evil acts, and marries Mad Margaret, while Robin's troubles start when his weak attempts at committing crimes drag his ancestors back from the dead. However, with a Gilbertian twist, all ends happily when the curse is rescinded. Ruddigore, or The Witch's Curse, one of the comic operas that Gilbert and Sullivan wrote for the Savoy Theatre, contains some of the most engaging music Sullivan ever wrote, and under John Wilson's baton it should be a riveting performance of Jo Davies's production. Richard Burkhard takes the role of Sir Despard Murgatroyd, along with Grant Doyle as Robin Oakapple.
Presented by Christopher Cook
Robin Oakapple / Sir Ruthven Murgatroyd ..... Grant Doyle (baritone)
Sir Despard Murgatroyd ..... Richard Burkhard (baritone)
Mad Margaret ..... Heather Shipp (mezzo-soprano)
Richard Dauntless ..... Hal Cazalet ((tenor)
Sir Roderick Murgatroyd ..... Steven Page (baritone)
Old Adam Goodheart ..... Richard Angas (bass)
Rose Maybud ..... Amy Freston (soprano)
Dame Hannah ..... Anne Marie Owens (contralto)
Zorah ..... Gillene Herbert (soprano)
Orchestra and Chorus of Opera North.
Conductor, John Wilson.