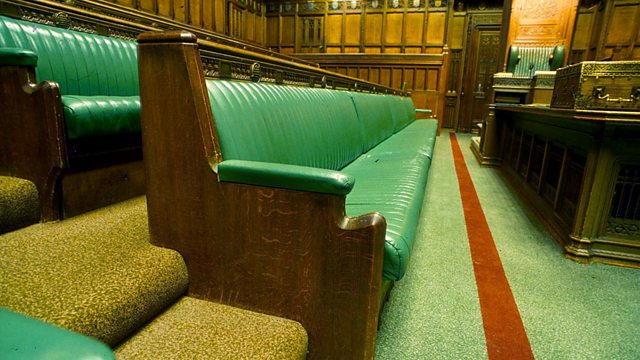 Mind Your PMQs
Prime Minister's Questions dominates our image of Parliament. It's one of the things foreign observers automatically associate with life in Britain, but far from being an indelible part of our political heritage, it was introduced only fifty years ago in 1961.
Tony Blair once described it as the most challenging and terrifying experience of his life, but what really is the point of Prime Minister's Question Time? Does it really hold the Prime Minister to account? In this programme, historian Dominic Sandbrook traces its development to show how it has reflected the changing political culture.
Throughout its short history, there have been constant calls for reform. Just last year The Speaker John Bercow described PMQs as 'scrutiny by screech' but has it always been like this?
Harold Wilson's former private secretary reveals how the personal animosity between Heath and Wilson poisoned the atmosphere of PMQs. It was never to be the same again with successive party leaders calling for an end to Punch & Judy politics whilst simultaneously using Prime Minister's Questions for political point scoring.
The programme features interviews with Lord Kinnock, Lord Ashdown, Commons Speaker John Bercow, former Speaker Betty Boothroyd, MPs John Whittingdale and Stephen Pound as well as Tony Blair's former Chief of Staff Jonathan Powell.
Produced by Barney Rowntree
A Somethin' Else production for BBC Radio 4.
Last on